AR Patents Point to Future of Tech Entertainment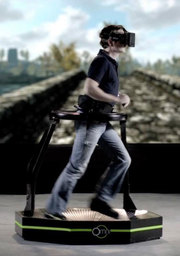 Augmented-reality smart glasses are all the rage this year, with dozens of companies outlining plans to put their own version of these future-tech specs on the market.
If you haven't heard of Snapchat Spectacles, you may see fans sporting them at this year's U.S. Open in Wisconsin. These one-of-a-kind frames, available now through September 10th via vending machines called Snapbots, allow users to record post video directly to their Snapchat stories- all while providing the same UV protection as normal sunglasses.
Facebook subsidiary, Oculus, is also working on a new pair of glasses capable of projecting images and video while working with headphones and gaming consoles to give users the ultimate immersive experience. Using a "waveguide display," Facebook's AR glasses could allow users to post photos, videos and more in conjunction with their Oculus Rift headset and other accessories.
Florida-based startup Magic Leap has filed a patent for a pair of 'mixed reality' smart glasses that would overlap 3-D computer generated images with real-world objects. These 'thick-rimmed' glasses may seem a little heftier than some of the other AR products currently in the works, but it's rumored to be just as tech-forward. In fact, the company has allegedly raised over $1 billion towards the design and creation of its unique product, expected to release sometime this year.
Microsoft is also working on its AR game and may even be developing a wand-like controller for its devices, including HoloLens. A recently revealed patent describes a VR accessory shaped like a wand, with buttons, a trigger and even a finger guard. Microsoft has been experimenting with VR headsets for a while now, and hopes to launch a new line sometime later this year.
What AR products are you excited to see hit the market? Share with us in the comments.