Law Firms
GPS assists outside counsel in all the ways you help your clients to obtain patents, defend their patents, protect their technologies, and guard against infringement.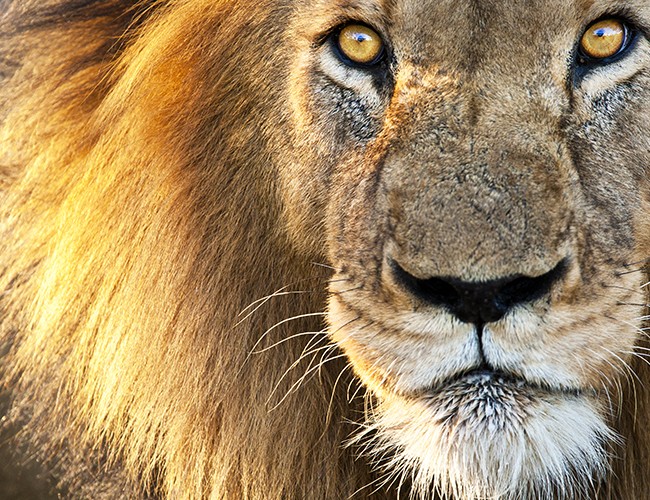 GPS helps law firms to:
Draft more effective and valuable patent applications, equipped with the best research possible.
Confidently render clearance opinions; establish a record that indicates due diligence was performed by hiring a professional research firm to reduce your own liability.
Cost-effectively determine whether an idea provides a novel solution before clients commit to the time and resources to file a patent.
Be armed with the best possible data when assisting clients in patent litigation.
Gain an understanding of the strengths of the patents in your clients' portfolios; provide guidance on how they can manage their portfolios to further their business objectives.
Understand options regarding how your clients might market and monetize their IP.
Find a market fit for your clients' patents.

"Searching is an art and is challenging to do, especially when there's not an unlimited budget. Global Patent Solutions has a knack for providing better results than many more expensive search companies, which is why they're my go-to searchers… I trust them and appreciate their client-first approach to searching."
_
David D'Ascenzo
Founder of Dascenzo Gates Intellectual Property Law, P.C.
Search Services
Decisions are only as good as the data upon which they rely.®
Since its formation 15 years ago, GPS has provided legally-significant search results to leading companies, law firms, and Universities because decisions are only as good as the data upon which they rely. At GPS, we are experts in every type of patent search. Additionally, we can customize any research project to include technical, market or patent research.
GPS Patentability Search
Assists you in drafting stronger patents for your clients.
This search is used prior to filing a patent to see what inventions are similar so you can best assist your clients.
GPS Bullseye Search
Quickly obtain readily available patent prior art to determine if a more exhaustive search is needed.
This targeted search focuses on the two largest patent collections. Organizations often use this narrow approach to evaluate large volumes of invention disclosures, particularly where the inventor is already familiar with the non-patent literature.
GPS Freedom-to-Operate (FTO) Search
Help your clients avoid unintentional infringement.
Protect your clients from unintentional infringement with this search, also known as Clearance. This search focuses on claims that are broad enough to pose an infringement risk for a defined product or process. Elements of the invention are considered separately and in combination with each other.
GPS Search Update
Ensure you're clients stay up to date with recent patent publications.
New inventions are publicly disclosed and patented daily. If a project has had significant changes or was delayed for months or even a few years, it may be prudent to update an earlier search to ensure you and your clients have an up to date understanding of the patents related to your clients projects or their competitors overall.
GPS Patent Alert
Stay apprised of the latest in your clients patent world so you can effectively assist them.
Monitoring weekly patents and publications allows organizations to keep tabs on the most recent developments. The emailed alerts are convenient and cost effective.
GPS Targeted Invalidity Search
Save time and resources by segmenting the search to determine if additional more in-depth searching is needed.
The patent analyst considers all claims when developing a search strategy and evaluating the prior art; the objective is to find close prior art as expediently as possible. This allows clients to "peek behind the curtain" without committing to a more comprehensive invalidity search. This targeted approach makes sense for patents that have not yet been exhaustively searched (such as in litigation, administrative review, and large patent families). This type of a search can also provide insight into the value of a patent as well as a possible licensing opportunity.
GPS Deep-Dive Invalidity Search
Find the needle in the haystack if previous targeted searching has been completed.
This search is based upon a critical effective filing date and is used to determine if specific claims of a patent are valid. This is an extremely comprehensive search including, U.S. Patents, U.S. Published Applications, Foreign Patents, Foreign Publications, International (PCT/WO) Publications, Non-Patent Literature and Prosecution History. This is most definitely the search you want when it is absolutely critical that you thoroughly scour for invalidating prior art. This search is appropriate for IPR and litigation activities.
Due Diligence Validity Searching
Obtain relevant data so that you can defend your IP with confidence.
GPS can quickly and affordably provide you with the data and analyses to help you and your client ascertain the strength of your patent and the likelihood of it upholding in the face of invalidity counter challenges. Doing this upfront homework ensures you put your best foot forward when asserting your patent rights.
Technology & Market Landscape Research Reports
Gain a better understanding of your clients' market opportunities and challenges, enabling you to guide your clients' IP decisions.
State-of-the-Art – Obtain a snapshot of the industry, to properly position new IP
Whitespace Identification – Uncover previously untapped and unclaimed opportunities
Trend identification – Understand market movements influencing future investments
GPS Competitor Landscape Research Reports – Unearth the technology strategies of market peers.
GPS can provide clarity on the patent activity and direction of market competitors.
Customized Search Services
GPS can customize any Services around an organization's objectives and parameters. The parameters of any of the above searches can be adjusted to meet your specific needs. Likewise, if you don't see what you need, please let us know. We thrive on creating custom-tailored projects that deliver exactly what you need.
Search Enhancement Software
Streamline your searches to save money and time.
Do you need to perform cursory or other searches? Do you want to check on searches that you have outsourced? If so, GPS has developed a proprietary tool to enhance the effectiveness of other free and subscription search tools so that you can streamline your searches to save money and time. Ask us whether this tool might be appropriate for your own use.
Prosecution Support
You are busy, and you need to make sure every minute of your time is bringing the most value to your clients.
You also know a good patent search can help guide your advice regarding whether to prosecute a patent, as well as help you draft a more comprehensive patent application. Additionally, there are certain functions that may make sense for someone else to handle, so that your valuable time can be focused on the efforts for which your clients most need your expertise and experience. Your clients trust you to guide them through the prosecution process as best as possible. GPS is here to support you, enhancing the prosecution process by seamlessly providing you with expert-level 3rd-party data, analysis, and operational support. We do this at an affordable cost, enabling you to bring the greatest value to your clients.
Drawings, Translations, Foreign Filing Support
Find the support you need for niche services.
Leverage the industry relationships that GPS has forged over the years to find the support you need for niche services related to prosecution efforts.
Patent Drafting Support
Overflow assistance so you can maximize your efforts, take a much-needed vacation or otherwise prioritize your day.
If you are at capacity, GPS can assist with aspects of the drafting process to streamline and maximize your efforts.
Litigation & Defense
Having the best data and analysis is crucial for attaining a successful outcome when you are helping clients with patent litigation matters or defending their patent portfolio.
This is no time for working with anyone but the best. Your clients are entrusting you with their business fortunes. You feel the pressure to not let them down. GPS has the experienced staff, the expert methodology, and the deep technology toolset to ensure that you can put forth the best defense possible. For years, clients have turned to us for our research and experience to help validate or invalidate patents as part of their litigation efforts. That same experience can also be leveraged to assist you in guiding them comprehensively and proactively on how to ensure their patent strategy is providing the best possible defense of their corporate assets.
Early Case Support
Gather supportive data to empower litigation defense strategies for confident decisions.
GPS has developed a cost-effective approach for assembling important data for formulating an effective litigation defense strategy. Getting an early understanding of strengths and weaknesses of applicable patents and associated prior art enables counsel to recommend the best approach forward.
Patent Search Expert Witness & IPR Support
Experts you can rely on so you can fulfil your IPR strategies.
Some district courts have sought Expert Search testimony about whether a prior art reference "reasonably could have been raised" during an IPR by implementing the "skilled searcher conducting a diligent search" standard.
Target Identification
Identify infringers to protect your client's investments.
GPS provides key research support to help you and your client confidently identify those who are not properly respecting the exclusivity rights afforded by patents. We help pinpoint how and by whom infringement is occurring so that you can protect your client's investment. Typical projects include:
Infringement Analysis
Reverse-Engineering Support and Claims Analysis
Evidence-of-Use Analysis
Marketing & Sales Support for Patent/Portfolio Assets
Help your clients with marketing for selling or licensing their patent or portfolio assets effectively and quickly.
GPS has the resources and expertise to create a marketing package that shines the best light on your client's patent or portfolio assets to be licensed or sold. We help clearly convey the value to potential buyers, and we can quickly customize the messaging for each specific opportunity.
M&A Support
Bolster your client's position during M&A activities.
If you're providing support for the sale of a client's company, we can analyze their patent holdings and help highlight the contribution of these intangible assets to a strong valuation and sales price. Likewise, if you're providing support for a client's acquisition of a company, we can perform an analysis of that other company's portfolio to identify risks or concerns with the portfolio that should be considered during negotiation, and we can help jump-start efforts to align the portfolios of the two companies for optimal post-acquisition value.
Brokerage & Patent Marketplace
Use our experience to promote your client's assets in the marketplace, generating interest and sales.
GPS has the means to also get your client's patent assets in front of those who would best benefit from an acquisition or license of the patent or portfolio. We can augment your client's promotional activities and also get their patent or portfolio listed and promoted through an industry-leading patent marketplace, thereby providing additional exposure for their patent assets.