World's Most Innovative Cities 2016-17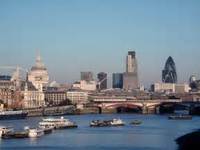 Global innovation agency and research firm, 2thinknow, recently released its list of the world's most innovative cities. Here's a quick look at some of the highest ranked.
London- With more than 47,000 digital technology companies and an open-data policy that has led to a number of creative startups, London has very quickly become a global tech innovation hub. London's Central Business District is responsible for approximately one third of the city's employment and is home to an ever-increasing technology sector and thousands of innovative businesses. Together with a greater focus on transportation and connectivity, it has no doubt helped London to maintain its number one spot.
New York- Ranked at number two, New York City is a hot-spot for technology and innovation. With a focus on economic equality and maintaining a strong technology ecosystem, this city has managed to create a growing number of opportunities for startups and seasoned businesses, students and investors and regular city-dwellers alike. The Mayor's Office of Technology and Innovation has helped coordinate a number of innovative initiatives, and just this June, Mayor Bill de Blasio announced plans to create up to 100,000 new jobs over the next ten years.
San Francisco-San Jose- Following the number three Tokyo, the San Francisco-San Jose area ranks number four on the list of the world's most innovative cities. Home to Silicon Valley and some of the world's largest tech companies, this area has distinguished itself as an environment with leading research universities, a talented and highly mobile work force, supportive regulations for new firm formation, and experienced support services in finance, law, marketing, and more.
Boston- Falling in at number five on the list is Boston, said to be not only one of the most innovative cities in the U.S., but in the world. Balancing start-up, mid-size, and large corporations, the city is also home to some of the nation's highest-level universities like Harvard and the Massachusetts Institute of Technology.
Also in the top ten were: L.A., Singapore, Toronto, Paris and Vienna. What cities would you rank as the most innovative in the world? Share with us in the comments. To view the entire list, click here.