Our Story
The GPS story began in Scottsdale, Arizona in 2005. GPS founders had moved to Arizona and decided to create an IP Research company leveraging their experiences gained from the US Patent and Trademark Office. Our first office was a guest room/home office inside our first Arizona home. We designed our website at the kitchen table. Steadily, our business grew, and we assembled an incredible team of scientists, engineers, and PhDs who work together to provide high quality research and consulting for all our clients.
We reflect on and appreciate this journey and we're always evolving as a company. Over time it wasn't just patent research that our clients were asking for. They began expressing the need for help with other phases in the patent lifecycle. We wanted to be of value not just in the research stages of the patent life cycle but during every step of the journey to support their revenue growth and business objectives.
Today, Global Patent Solutions is a long-term, strategic partner to our clients. GPS' goal is to help businesses protect and enhance their most valuable assets: the ingenuity and effort represented by their patents.

Vision
To be the world's leading provider of the most accurate intellectual property data and solutions, thereby enabling the best-informed IP decisions and servicing the greater public.
We understand that your patent isn't just a company asset. It's the representation of innovation, hard work, and significant investment. That's why our team of industry experts is here to help your patents work for you to grow revenue and impact your business outcomes. From the initial stages of the process through bringing your patent to market, you'll get the solid, thorough and expert advice you need to make the most of your valuable IP.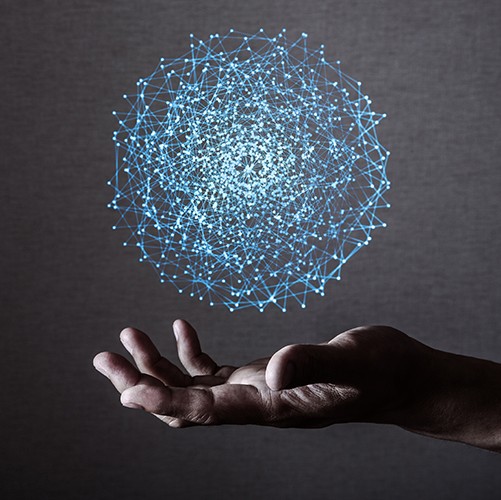 Mission
At Global Patent Solutions, our mission is to assist patent holders during every step of the patent journey. You've got a company to run and/or clients to serve and deadlines to meet. We're here to take care of you so that you can take care of business.
We will:
Perform the highest-quality research and consulting
Create a work environment that is exciting, challenging and rewarding
Develop impeccable relations with our customers and vendors
Maintain the highest standards of Information Technology
Consistently pursue new markets and clientele
From providing the highest quality research to helping you leverage the earning potential of your portfolio, we believe in taking a hands-on approach with our clients. We provide portfolio analysis, valuation and monetization strategies in order to meet all your patent and IP needs. We want you to have a deep understanding of your patent assets and how they can be positioned to drive buyers, solve a market need and achieve revenue goals.
Our Core Values
At Global Patent Solutions we believe:
In being attentive to customer needs and expectations.
That open communication with our clients builds trust and solid business relationships.
In providing high quality searches and consulting to meet our customers business goals and objectives.
In the power of navigating business offensively rather than defensively.
Finding the needle in the haystack will contribute to customers' decisions and outcomes.
It is critical to stay current with technology trends.
In being cognizant of cost while still providing high quality.
In being open to consistent change and innovation.
In giving back to demonstrate corporate responsibility.
In continuously monitoring our progress versus our goals.

Electrical & Computer Technology
Telecommunications, Networking, Wireless & Multiplex Communications, Computer Architecture, Audio/Video Systems, Computer Implemented Business Methods, Semiconductor Manufacturing, MEMS/NEMS, Green Technologies, Image Processing, Gaming Technology, Electronic/Business Methods
Healthcare & Medical Devices
Prosthetics, Orthopedic Instruments & Fasteners, Medication Delivery Systems, Diagnostic & Testing, Medical Devices, Treatment and Methods, Medical Supports, Surface Modification of Implants, Immune Stimulating Adjuvants, Therapeutics
Biology, Biotechnology & Biomedical
Micro/Nanoarrays, Sequencing, Biomaterials, Environmental Biotechnology, Sensors, Biomechanical Assays, ELISA, Electromechanical & Fluorescent Detection
Mechanical
Molding Techniques, Automotive, Food Processing and Handling Products, Household Products, Valves, Pressure Tanks, Engines, Furnaces/Stoves, Dispensing Systems, Textiles, Lighters and Combustion, Fluid Handling and Pipes
Chemistry, Material Science, Metallurgy & Seals
Inorganic/Organic, Compositional Formulations & Syntheses, Food Chemistry, Semiconductor Processes, Chemical Sensors, Microfluidics, Polymer Technology, Coatings
Oil Field Technology
Telemetry, Mechanical Parts, Drilling Fluid & Additives, Sensors, Stuck Pipe/Jars, Drill Bit Manufacturing, Drill Waste/Cuttings Chemistry, Directional Drilling
Business Methods
Systems, Methods or Data processing systems, specially adapted for Administrative, Commercial, Financial, Managerial, Supervisory, or Forecasting Purposes.
Design Patent
Support for all design patents, including ornamental designs of jewelry, furniture, beverage containers and computer icons.