Forbes Ranks World's Most Innovative Companies 2016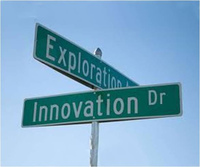 Innovation is everywhere these days. Regardless of size, age or industry, companies of all kinds are shifting their focus to innovation both in how they operate and the products and services they provide. Each year, Forbes puts together a list of the world's most innovative companies. Here's a quick look at a few of the top contenders:
On its 2016 Most Innovative Companies list, Forbes ranked Tesla number one. Founded in 2003, with cars on the road in more than 30 countries, Tesla is constantly striving to create contribute more. In fact, the company recently just finished production of the first Model 3, its most affordable car yet, and picked up three new patents related to wheel designs in the process.

Also in Forbes' top five is Regeneron, a biotechnology company based out of New York. Dedicated to the development of life-saving and "life-transforming" medications for serious diseases, this company has been putting patients first for almost thirty years. Regeneron has not only become recognized as a highly innovative business, but has also become an active participant in both local and national communities by contributing to programs like the Science Talent Search and Science, Technology, Engineering and Math (STEM) education.
It's no surprise that Apple, Google Samsung all made an appearance on Forbes' (as well as Boston Consulting Group's) list of the most innovative companies last year. While each of these companies continue to surprise and delight consumers with unique new devices and designs (Samsung invested more than $13 billion in RD last year), they also focus on creating innovative workspaces for their employees. Google, for example, created an indoor orange grove at its office in Tel Aviv, just to provide a healthier and more relaxed environment for its employees.
And let's not forget Amazon, ranked number eleven on Forbes' list and constantly in the media for its odd innovative patent filings. From drone delivery systems to potential underwater warehouses (see recent patent for "Aquatic Storage Facilities"), this company is not afraid to take risks and think outside the box. Plus, it seems to be continually growing, and is currently the eighth-largest private employer in the U.S.
What companies would you rank as most innovative? Share with us in the comments!