Silicon Valley Accused of Lifting Patent Troll Plot from Austin Filmmaker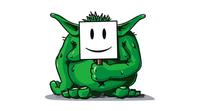 Two years ago, indie filmmaker Lex Lybrand set out to make a movie that "explores the pitfalls of start-up culture" and draws attention to the non-practicing entities "using decades-old loopholes in intellectual property / patent law to game our system and bleed inventors entrepreneurs dry." The Trolls, a comedy about patent trolls, follows a small Austin startup on its rise to success, and its eventual fight against the patent troll that takes it all away.
Inspired by comedian Adam Carolla's battle with non-practicing entity, Personal Audio LLC, Lybrand and his crew created a film determined to shine a light on the issues currently plaguing the patent system, using "the power of satire" to educate and inspire others to fight back. The film was first screened back in 2015 and was released for DVD/Blu-Ray and select Video On Demand last October.
Earlier this month, hit TV show Silicon Valley aired an episode eerily similar to Lybrand's film. The episode, titled "The Patent Troll," centers around protagonist Richard and his attempts to fend off a potential lawsuit against his startup, Pied Piper. Although Richard and the gang are able to avoid a $20,000 settlement, and successfully "troll the troll," they're still left with $22,000 in legal fees in the end.
Now, Lybrand is hoping to set the record straight, noting the number of similarities between his film and the HBO comedy series' recent episode. On the Greenless Studios webpage, he comments that the episode "contains *several* elements (plot, story beats, character actions, vehicles, shot compositions, and even dialog) that very closely resemble elements in our film." He then goes further to produce a side by side video of his film and the episode, using subtitles to point out the likeness of the two along the way. HBO has since denied any allegations of "lifting" the content from Lybrand's film, claiming that the episode features only original content from its writers.
To read more about it, click here.