Can You Feel It? Emotion-Based Patents & Technology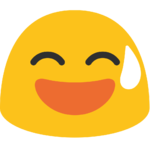 Emotions have long fueled our actions as human beings and have more recently become a big focus for businesses looking to connect with the right demographic. Whether it's in tailoring advertisements to people of a particular mindset, keeping us engaged via social media or helping monitor a driver's safety out on the road, companies all over the globe are using emotion-based technology to their advantage. Check out a few of these unique applications:
In 2012, Microsoft was issued a patent for "targeting advertisements based on emotion," which describes using the Kinect feature of the Xbox to observe a user's activity, while registering details such as facial expression, body language and speech. Based on the collected data, a user might be assigned an emotion and then delivered ad content programmed to be compatible with their mood.
In 2015, General Motors filed a patent for a navigation system capable of monitoring a driver's visual focus, while analyzing speech and external driving conditions, in order to determine a driver's overall safety and mood. Ideally, the technology would track driver behavior, adapting navigation and providing location-based services as needed.
In 2016, Apple acquired Emotient, a California-based company and producer of emotion detection and facial recognition software. Though Apple declined to comment on what the newly obtained Emotient tech would be used for specifically, rumors have since started that it may come in useful with future versions of the iPhone or Apple watch. Word has it that the iPhone 8 may come with an option for users to unlock their devices using facial recognition as opposed to Touch ID or manually entering a code.
Even more recently, Facebook was granted a patent for "emotion detection and content delivery," which describes using a computer webcam to detect changes in facial expression when a person is viewing different content. Videos, ads and content delivered in a person's newsfeed could then be modified based on his or her mood at any given point.
What emotion-based technology are you familiar with? Share with us in the comments!