EFF Fights for Free Speech and "Stupid Patent of the Month"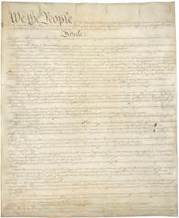 The Electronic Frontier Foundation has filed a lawsuit against Australian company Global Equity Management (SA) Pty Ltd (GEMSA) in federal court in San Francisco last week.
The EFF published one of GEMSA's patents for "virtual cabinets" on its blog in June of last year as a part of its "Stupid Patent of the Month" series. In the entry, the EFF referred to GEMSA as "a classic patent troll," stating that, "While [the patent] is bad, the worse news is that the patent's owner is suing just about anyone who runs a website."
GEMSA quickly accused the EFF of slander and obtained an Australian court order demanding the EFF take down its blog post and refrain from mentioning GEMSA's intellectual property in the future. Now, the EFF is fighting back, claiming that its post is protected under the First Amendment and that foreign orders are not enforceable in the U.S. unless they are congruous with the free speech protections provided by the U.S. constitution, as well as state laws.
Since 2014, the EFF has been using its "Stupid Patent of the Month" blog series to showcase recently issued patents that it finds "vague," "overbroad" and just plain dumb. The Foundation hopes that its series will serve as an important reminder as to why patent reform is so necessary and show people just how many abstract patents are slipping through the system.
In its introductory entry, the EFF stated that "There are so many stupid patents…We wish we could catalog them all, but with tens of thousands of low-quality software patents issuing every year, we don't have the time or resources to undertake that task."