Earth Day 2017 Celebrating Science, Innovation & the Environment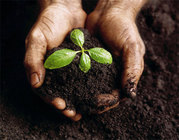 Earth Day is this Saturday, April 22nd, and this year people from all over the country are gathering in Washington, D.C. to celebrate science and our environment at the first ever March for Science. Together, with the help of dozens of partners, Earth Day Network and the March for Science are organizing an event to help show an appreciation for the science that shapes our communities and world. The event page reminds visitors that, "Science serves all of us…protects our air and water, preserves our planet, saves lives… and safeguards our future," and encourages people to get out and participate in the event's program which includes things like speeches from scientists, musical performances and much more.
In addition to March for Science, individuals and companies across the globe are seeking to bring science and the environment to the attention of politicians as well as the public. For example, remember the Solar Impulse team? Pilots Andre Borschberg and Bertrand Piccard made history last year after completing the first-ever round-the-world trip in a sun-powered plane. Now, they're partnering with the EU to promote energy efficiency. Together, they've set out to discover one thousand profitable and efficient solutions to better protect the environment by 2018.
Also, the agriculture technology company Cool Planet has raised nearly $30 million over the last two years, closing on over $19 million in Series A financing and note conversion, to help commercialize its newest Biochar Soil amendment, Cool Terra. Currently, the patented process involves converting "non-food biomass into gasoline through mechanical and chemical processes. [This process], known as the carbon negative fuel cycle creates drop-in gasoline and can be used in any vehicle on the road today." However, the same process also creates biochar – a solid, inert carbon perfect for use as a soil enhancer. All in all, the technology could serve as a big step towards the goal of eliminating dependence on foreign oil and carbon dioxide emissions.

What will you do to celebrate Earth Day this year? Share with us, here!