Patent Litigation & Trade Secret Scandal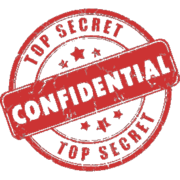 We all heard about The Defend Trade Secrets Act of 2016 that was signed into law just last year, providing a federal cause of action for all trade secret suits, but what's been happening in trade secret news this year? Here are three cases to watch:
Google's self-driving car company Waymo, a project of Google's parent company Alphabet, is filing a lawsuit against Uber after the popular transportation network company allegedly infringed Waymo's patents related to its self-driving technology. But that's not all. Now, Uber is being accused of stealing the company's trade secrets as well, after Waymo mistakably received an email containing detailed drawings of Uber's technology that bore a "striking resemblance" to Alphabet's own designs. In a recent statement regarding the upcoming case, Waymo writes, "Our team formed in 2009 with the goal of making transportation safer and easier for millions of people. We've made tremendous progress since then, developing custom software and hardware in-house…Hundreds of Waymo engineers have spent thousands of hours, and our company has invested millions of dollars…Misappropriating this technology is akin to stealing a secret recipe from a beverage company."
Motorola Solutions has also filed a lawsuit against Hytera Communications Corporation Limited, complaining that the radio systems manufacturer infringed on a number of patents owned by Motorola, while also utilizing stolen trade secrets. The alleged infringements are surrounding technology used in Hytera's two-way radios, base stations, and other products with features such as GPS revert channels, location-based services and telemetry, among a handful of others. In the same suit, Motorola accused Hytera of misappropriating trade secrets after it hired a number of former Motorola employees back in 2008. Motorola's current portfolio consists of more than 4,000 patents.
Facebook has also been dealing with a trade secret lawsuit of its own, after British engineering firm BladeRoom Group (BRG) accused the social media giant with stealing its trade secrets in order to build the Facebook data center in Sweden. The center, first opened in 2013, was built based on Open Compute Project designs and uses custom-designed servers, power supplies, battery backup systems and more. Facebook has been trying to shake the case for years, claiming that BRG did not own the trade secrets, though it looks like the two will meet in court after all.
Watching a trade secret case not mentioned? Share the details with us, here.