Choosing A Patent Search Firm: Best Practices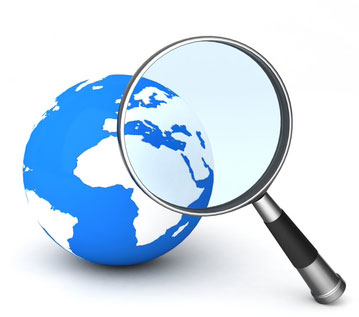 Online access to electronic databases is greatly expanding the variety of patentability searches available to inventors and patent prosecutors. This growth is fueling service models that could not have existed a few decades ago. For example, overseas patent search firms actively solicit within the United State because physical access to the USPTO Public Search Facility in Virginia is no longer critical.
Here at Global Patent Solutions, we hear concerns weekly about overseas patent search firms, particularly those in India. We recommend using the services of a US-based patent search firm because the reduced cost of an overseas patent search is not adequate to justify in the risk of an export violation.
A patent search is non-public data that requires an export license.
In the interest of candor, please note that GPS offers many of the same services as overseas patent searchers. However, these conclusions are true for any patent practitioner: sending a patent search abroad is illegal when the technology requires an export license.
The Export Administration Regulations (EAR), 15 C.F.R. Part 730 et seq., control the export of any technology that originates in the US. 15 CFR § 734.3(a). Depending upon the exported technology and the country of destination, a license may be required. 15 CFR §§ 730.7, 738.3(a). Exported technology may be as simple as information and oral or written exchanges. 15 CFR §§ 734.13(a), 734.15(a)(2).
Because a patent search is not a widget, many practitioners improperly assume that no additional license is needed to send a patent search abroad. This is a dangerous assumption because ordering a patent search from an overseas company clearly meets the export criteria: transmission of technology out of the US. The prudent counselor must investigate the export burden and applicable exceptions before sending a search abroad because the burden for proper classification and obtaining of a license always falls upon the exporter and his representative. 15 CFR § 732.3(b)(1).
Wait—the foreign filing license is not an export license?!
Every patent practitioner knows the general rule about foreign filing licenses: the license is automatically granted after 6 months, and it may be retroactively granted for foreign applications made in error. See 35 USC § 184(a). Practitioners may not realize that the USPTO's limited authority for exporting patent applications is a delegation made by EAR. 15 CFR § 734.3(b)(v). Thus, the foreign filing license is explicitly limited to filing "applications and any modifications, amendments, or supplements thereto, or divisions thereof". 35 USC § 184(a), (b).
In 2008, the USPTO clarified that the foreign filing license is "limited to purposes related to the filing of foreign patent applications" and that the foreign filing license does not authorize "exporting subject matter abroad for the preparation of patent applications to be filed in the United States." Scope of Foreign Filing Licenses, Federal Register, Volume 73, No. 142, July 23, 2008, p. 42781. In other words, a USPTO foreign filing license does not replace an EAR export license even if the subject matter is virtually the same.
There is an exception for publicly known technology, which does not require an EAR export license. 15 CFR § 734.3. The patentee could avoid the export question by filing a US patent application and waiting until after publication to hire the foreign searcher. The timing is not ideal for a new application or a continuation-in-part, but using overseas searchers should not be a problem in the case of continuation and divisional applications.
Disclosure to any foreign person/organization is an export?!
An actual export occurs when technology is transmitted out of the US, and a deemed export occurs at any oral or written exchange with a foreign person within the US. 15 CFR §§ 734.13(a)(1)-(2), 734.15(a)(2). Foreign person is broadly defined to include both natural born people and foreign business organizations. 15 CFR § 772.1, page 20, "Foreign Person".
Foreign search firms often attempt to circumvent EAR by (a) hiring US employees in the foreign office or (b) by opening a US office. The first option does not eliminate the actual export under EAR because "transmission out" is determinative rather than citizenship of the recipient. The second option does not eliminate the deemed export because the recipient's country of origin is determinative rather than transmission abroad. If you hire a patent search company that outsources the search to a different entity, you may be at risk for an actual export or a deemed export.
Please note that "lawful permanent residents of the United States" are not foreign persons for export purposes. 15 CFR § 772.1, page 20, "Foreign Person". You don't need an export license when using a foreign-born patent searcher in the United States unless he or she is a temporary resident (i.e., tourism or cultural exchange visa) or lacking status (i.e., a denied immigration petition or an expired visa).
What technology requires an export license?
Technology exports require an export license based on the item, activity, or recipient. 15 CFR § 736.2(a). The Commerce Control List (CCL) contains extensive descriptions of controlled items. 15 CFR § 774, Supplement No. 1. Exports including research, design, and support of specific activities are subject to EAR (see 15 CFR § 744)) in relation to:
nuclear end uses

missile, rocket, and drone technology

chemical and biological weapons

weapons of mass destruction

certain cameras

certain microprocessors
Prohibited recipients include prohibited end-users and embargoed destinations. 15 CFR § 736.2(b)(5)-(6)
Within the context of exporting a patent search, it is unlikely that embargoed nations would be considered. On the other hand, virtually any new high technology will be present on the CCL or implicated in a regulated activity. We all expect nuclear weapons to be under export control because there are also patent controls in place. Would you expect the same of telecom routers, epoxy composites, drug injection, certain cabinets, and electro-discharge machining? Practitioners won't appreciate the sheer variety of export controlled technologies until they review the 491-page list themselves.
So what technologies can't be sent to India without a license?
The Commerce Control List presents all countries within a framework of eight export-controlled categories. 15 CFR § 738, Supplement No. 1. Exports to India require a license for any technology related to chemical and biological warfare, nuclear nonproliferation, national security, missile technology, and regional stability. Five categories may sound minor, but export restrictions to India represent a staggering amount of technology.
Potential penalties from illegally-exported foreign searches are surprisingly large.
Failure to obtain a required export license is prohibited under EAR. 15 CFR § 764.2(a). Civil penalties under EAR can reach $250,000 depending on the value of the transaction and criminal penalties under EAR can up to 20 years imprisonment and $1 million per violation. See 15 CFR Part 766, Supplement No. 1, § 1.
It does not appear that the Bureau of Industry and Security (BIS) has ever charged a patentee or patent attorney with export control violations following an overseas patent search. Nonetheless, the guidance from the USPTO has been crystal clear: the use of overseas patent searchers may require an export license from BIS. If BIS decides to enforce export law relating the patent searches, the penalty might be assessed on the cost of the patent search itself, with a likely penalty of $1000, $10000, or $25000. However, if the value of the illegal transaction is tied to the patent's market value or economic benefit, penalties from a foreign patent search could foreseeably hit the maximum of $250,000 per export.
Illegally exporting information is shockingly common.
The burden for proper classification and obtaining of a license always falls upon the exporter and his representative. 15 CFR § 732.3(b)(1). BIS has recently charged and settled cases that illustrate this burden.
In the case of Intevac, a manufacturer improperly provided information to a Russian national within the United States, triggering the "deemed export" rule. Later, someone in China accessed nonpublic information on Intevac's server in the US; this is considered a traditional export. Additional similar violations occurred, but in light of the mitigating circumstances the civil settlement between BIS and Intevac was limited to $115,000. See Kelley Drye for a summary of the case: http://www.kelleydrye.com/publications/newsletters/trade_advisor/20140301/05.
In the case of Schlumberger, a US-based subsidiary of Schlumberger exported know-how to customers in sanctioned countries to resolve technical issues with equipment. US personnel made and implemented business decisions for operations in Sudan and Iran. Due to the extreme level of misconduct, the criminal settlement between BIS and Schlumberger was over $232 million. See DOJ's press release for a summary of the case: https://www.justice.gov/opa/pr/schlumberger-oilfield-holdings-ltd-agrees-plead-guilty-and-pay-over-2327-million-violating-us.
These facts are only minimally different that ordering a patent search from an overseas provider: information subject to the EAR was exported without an export license. Assuming arguendo that Intevac's and Schlumberger's export violations were gratuitous, would you expect a different result for a patent attorney that sends 10 illegal patent searches to India each year? Lawyers have an ethical obligation to follow the law, even if that law is not traditionally enforced in their field. Moreover, lawyers have an ethical duty to counsel their clients to follow the law as well.
Violating export control is dangerous for attorneys.
Attorneys representing clients before BIS can be excluded from practice before BIS for violations of EAR. 15 CFR Part 766, Supplement No. 1, § 2(F). This may seem like a trivial matter until you consider reciprocal discipline. It isn't beyond imagination that exclusion from BIS could result in discipline with your state bar and/or the USPTO.
An illegal overseas patent search probably jeopardizes validity.
Although it is clearly illegal to export technical data without an export license, there is no precedent for the very specific case of a patent search. If BIS was to penalize a patentee for export violations in obtaining a foreign patent search, should the underlying patent filings be abandoned as a matter of policy? Would such a penalty indicate failure in the duty of candor to the USPTO? Is the public interest served by invalidating such patents on equitable grounds?
What if the BIS charges were to include an admission or ruling that the underlying technology was "available to the public" under 15 CFR § 734.7(1)? Does this suggest that litigants should attempt to discover the origin and existence of the patent search as part of an invalidity defense?
Will competitors assert an implied private cause of action in the Export Administration Act of 1979 in order to invalidate a patent produced from an illegal foreign patent search? Would a company be adequately motivated to report a competitor's export violations to BIS on this unique issue? These questions have not yet been answered, but it is likely that courts and federal agencies will eventually grapple with them.
It is easier to avoid the export license than it is to obtain one.
A prudent practitioner will agree that EAR should be considered before sending a patent search to an overseas search firm. Unfortunately, the export analysis adds time and cost to a patent application before it even gets off the ground. This is compounded by the delays and high costs of actually pursuing an export license. To make matters worse, cheap foreign searches often suffer from unpredictable quality and questionable confidentiality.
For inventions made in the US, the current legal framework pushes the balance in favor of US-based search firms that keep the search in the US. The quality is undoubtedly better than what is produced by most foreign search companies. Furthermore, the confidentiality with a US search provider is enforceable.
Using a foreign search firm creates risk to both patentee and attorney that is not justified by the paltry savings between US and foreign search firms; the patent search is a relatively minor cut of the total cost of prosecution. If you have applied for an export license prior to sending a patent search abroad, please take a moment and let me know how it went! I would love to hear your thoughts and speculation on what our profession should do in this situation.
David H. Miller
David.miller@globalpatentsolutions.com
When selecting a patent research provider, consider asking the following questions to ensure that export control issues are not triggered.
Is our patent research provider organized and located in the US?
Communications with foreign searchers may constitute an export.

Communications with US offices of a foreign searcher may constitute a deemed export.
Does our patent research provider hire patent analysts as full-time employees?
Part-time commitments at patent search companies often indicate moonlighting at multiple search firms

Independent contractors are a red flag that legal status and foreign outsourcing may be compromised.
Does our patent research provider employ only lawful permanent residents?
Sub-contracting is a bad omen that the search data is not secure.

Hiring non-permanent residents may constitute a deemed export.
Does our patent research provider use US-based servers that can't be accessed from abroad?
Logging in to the server from a foreign country may constitute an export.

Using servers in foreign countries compromises security.