Starbucks Brewing Innovation & Technology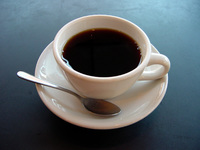 Starbucks CEO Howard Schultz announced recently that he will be stepping down in an effort to focus more on innovation as executive chairman.
After more than 30 years with the company, Schultz has overseen a number of innovative advances for the popular chain, including the development of its mobile app, loyalty program and the complete redesign of its menu; Though, innovation has always been important to the company. With more than 23,000 stores in roughly 70 countries, Starbucks has become an international coffee sensation. It's no doubt that the company's success is attributed to its focus on technology, social impact activities and adapting to the constantly changing wants and needs of consumers.
In 2015, the company verified that 99 percent of its coffee is ethically sourced, promoting new drink items like its Cold Brew and Flat White made with high-quality ingredients from sustainable sources all over the world. Since then, the company has continued to innovate, offering unique new products like its new Ember mug available this holiday season.
This technology-packed, internet-connected mug is designed to help keep coffee hot down to the last drop. Patented back in 2010, Ember allows people to select a temperature between 120 and 150 degrees by rotating a dial at the bottom of the mug, as sensors and heating rings warm the drink to the preferred setting. The mug also comes equipped with an LED display for easy programming.
Earlier this month, Starbucks revealed its plans for innovation and growth to investors at its Biennial Investor Conference in New York City. The company discussed the development of its new voice command ordering system for the Starbucks app, along with new menu options like organic soups to be sold at its more than 37,000 stores expected by 2021.
To see what else this innovative company is up to, click here.