China Sets Global Record in Patent Filings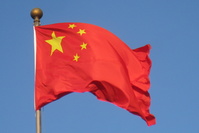 China has set a new world record in patents, according to a recent report by the World Intellectual Property Office.
In its annual World Intellectual Property Indicators report, WIPO ranked China number one in patent applications for 2015 with a record-breaking 1,101,864 invention patent filings. The report also noted a global increase in total applications from 2014 of 7.8%, with 10.6 million patents in force worldwide. The report listed the top five offices in patents as follows: China, United States, Japan, Republic of Korea and the European Patent Office. Together, these offices accounted for over 82% of global patent applications in 2015.
In 2014, 2.7 million patent applications were filed worldwide, showing a 4.5% increase from 2013. China also ranked number one that year, with over 928,000 filings and a growth of 12.5%.
Though China showed the fastest growth in 2015 (18.7%) and held the highest number of total applications, the U.S. continues to file the highest amount of applications overseas, with 237,961 applications filed abroad in 2015, a 6% increase from the previous year. China had just 42,154 patent applications filed out of country, though that number continues to rise steadily.
China also nabbed the number one spot in trademark applications, with over 2.8 million. An estimated 6 million applications were filed worldwide in 2015, marking a 15.3% increase from the previous year and the highest growth since 2000. At the World Intellectual Property Indicators 2015 press conference, WIPO Director General Francis Gurry stated that, "China has become, in 2015, the first office worldwide to receive more than 1 million patent applications…This is quite an extraordinary performance."
To view the full press conference, click here.