Christmas Trees Past, Present and Patents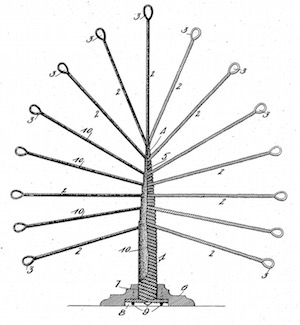 It's the most wonderful time of the year, and millions of Christmas trees are being harvested and sold across the U.S. This year, more than 80% of homes will celebrate the holidays by the light of their trees; 25 million of these trees are farm-grown, an industry that generates just over a billion dollars on average each year.
However, artificial trees are becoming more and more popular. First appearing in Germany in the late 1800s, artificial Christmas trees were originally made of metal wire and green-dyed goose feathers. The first patent for an artificial Christmas tree didn't seem to appear until 1911, and covers the design for a "trunk and branches formed of suitably twisted wires which are covered and arranged to simulate the branches of a natural tree."
In 1926, a patent was issued for an artificial Christmas tree composed of multiple "exchangeable branch sections…with a plurality of trunk engaging elements adapted to receive and hold the branches…simulating the branches of a fir tree." Fast forward to 1973, when a patent for one of the first fiber-optic Christmas trees was issued, taking "advantage of the lighting effect of a pin point-like spray of lights." This unique, illuminated version of the standard tree is still used by some today.
For those truly seeking something untraditional, though, there is:
An edible version of the Christmas tree, patented by Gunter Schmidt in 1984
,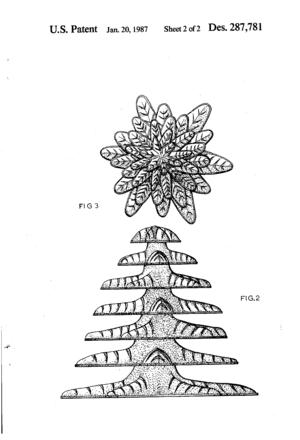 and, f
or mixed faith families, the Menorah Tree patented in 1973 by Roland Auclair.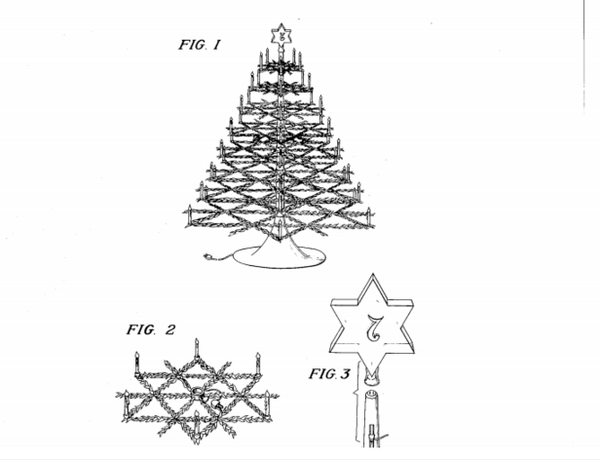 Know of any other unique tree patents? Share them with us here!