Microsoft Ringing in the New Year with Optimism and Innovation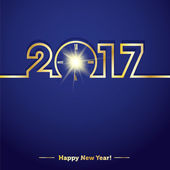 2017 is just days away, and with the new year comes a whole new fleet of tech goodies. Companies like Microsoft are looking to 2017 with optimism, readying themselves for a year of innovation and technological growth. Here's a look at what we can expect from this particular tech giant:
Microsoft is on a mission, building a monster gaming console under the codename Project Scorpio. Advertised to be "the most powerful console ever," this Xbox One compatible game system is expected to have 6 teraflops of graphical processing power, 4k resolution, 320GB/s of memory bandwidth, 8 CPU cores and much more. In a promotional video, the Project Scorpio team mentions that, "when we think about the future of Xbox, we think about removing barriers . . . no compromises. . . [the new Xbox is] going to be magical. . . "
The company is also working on its own version of the Amazon Echo, using its Cortana software to create a voice-activated smart speaker. We've seen a little of Cortana's capabilities in the Windows 10 devices currently out there, but this Harman Kardon- created speaker is unlike anything Microsoft has offered before. Advertised to be where "premium audio meets personal assistant," this unique speaker is expected to hit the market sometime early next year.
Microsoft will also continue to innovate with community-driven events like its annual Microsoft Build conference being held in Seattle May 10-12. Developers, engineers and industry leaders will gather in the "cloud city" to discuss new and improved methods, tools and technologies to help boost productivity and innovation. Business leaders will also have the opportunity to better connect with their communities at the Microsoft Inspire event (formerly the Worldwide Partner Conference). In addition to these events, Microsoft will continue to focus on its recent acquisition of LinkedIn, using one of the world's greatest professional networks to "deliver more connected, productive and intelligent experiences" for consumers everywhere.
In a recent blog posting, Microsoft Executive Vice President and Chief Marketing Officer, Chris Capossela, notes that "2016 has been a year of exciting growth and innovation here at Microsoft… As we look toward 2017… we will continue to offer a wide range of live and virtual events to provide customers and partners with opportunities to learn, grow and network."