Patents for Humanity, Innovation for the Greater Good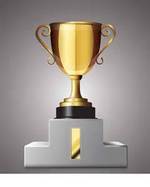 The USPTO recently announced this year's winners for the Patents for Humanity program, a competition designed to recognize those using their patented technology to meet some of the world's most challenging humanitarian needs.
First launched in 2012 under the Obama administration, Patents for Humanity has paid tribute to dozens of companies over the years. In 2013, Northwestern University won for its development of an HIV test to screen newborns in Africa, where more than 25 million people are living with the virus. Among the other winners were: Procter Gamble for the creation of a small chemical packet capable of removing contaminants from drinking water the same as an industrial water treatment plant, and Microsoft for its machine learning tool that helps researchers sort through and analyze large sets of data.
In 2015, Patents for Humanity recognized Novartis AG, for helping provide the non-profit TB Alliance with new drug compounds that could potentially treat drug-resistant TB. Other winners included: SunPower Corp, for providing Philippine villages with rechargeable solar-powered lanterns, and Golden Rice for the creation of vitamin-A enriched rice to help global populations suffering from malnutrition.
This year, the U.S. Food and Drug Administration was celebrated for its improved method of producing meningitis vaccines for the Meningitis Vaccine Program, helping immunize hundreds of millions of people in high-risk countries. The list of 2016 winners also includes: GestVision for its innovative diagnostic test for preeclampsia, a dangerous pregnancy complication responsible for roughly 500,000 infant deaths each year, and Case Western Research University for developing a malaria detection device that allows for cost-efficient, accurate diagnosis treatment.
At the program's beginning, in a statement during his State of the Union address, President Obama said, Innovation is what America has always been about." And the Patents for Humanity program continues to celebrate those whose innovative work and ideas benefit the greater good. To read more about this year's winners, click here.