GPS at the AIPLA Annual Conference October 27-29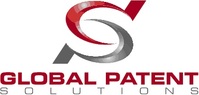 The American Intellectual Property Lawyers Association is holding their annual conference

October 27-29

in Washington D.C., and Global Patent Solutions is happy to be a major participant.
Since its inception in 1897, the AIPLA has served as a national bar association for those specializing in the field of intellectual property law. With nearly 14,000 members, the AIPLA represents a diverse group of professionals with backgrounds in government, academics and private and corporate practice.
This year, the Association is holding its annual conference in Washington D.C., an event that will feature educational seminars, innovative exhibits and unique networking opportunities. As an exhibitor, Global Patent Solutions will be demonstrating some of our latest capabilities and networking with the many fine clients we are honored to have.
With over 2,000 attendees expected, this year's meeting will cover topics such as: Patent Litigation Updates, Global IP Enforcement Strategies, PTAB trial practice, IP Budgets and Managing Expectations, and many more. Key note speakers at this year's event include: The Honorable David Ruschke, Chief Judge for the USPTO's Patent Trial and Appeal Board, and The Honorable Michelle Lee, Under Secretary of Commerce for Intellectual Property and Director of the USPTO.
For those of you attending the conference, please stop by and say hello to us (Booth #50). We'll be exhibiting some of our new offerings and giving out free Amazon gift cards to those of you who register to try out some of our new capabilities. You can do so at absolutely no expense. That's right, you can use these services for free. Please stop by and see us!


For more information on this year's event, click here.