European Patents, IP & the UK's Big Break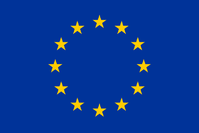 Prime Minister Theresa May is standing strong behind the UK's most recent decision to exit the European Union, stating that "There will be no attempts to remain inside the EU… No second referendum."
The decision to withdraw from the European Union is one that both Mrs May and her country are taking seriously, after more than 30 million citizens cast their vote in a nationwide referendum held on June 23rd. Shortly following the majority decision to exit the EU, former Prime Minister David Cameron resigned, leaving current Prime Minister Theresa May to take the reigns. The UK is expected to begin formal negotiations under Article 50 of the European Union's treaty beginning in March of next year, and won't likely officially leave the EU until mid-2019.
While Brexit won't have much of an impact on England's role in the current European patent system, it will affect the EU's proposed implementation of the Unitary Patent and the Unified Patent Court. The UPC, originally projected to come into effect mid-2017, is intended to hold exclusive jurisdiction for litigation regarding European patents. Under the new system, applicants will have the option to register their patent country-by-country or as a unitary patent, which would provide them protection across 25 participating countries; however, this would likely no longer extend to the UK.
Post-Brexit changes in the UK's intellectual property laws seem unavoidable, though the specifics of how and what exactly are up for debate. Many suspect that EU trademarks would no longer be valid in the U.K. and would instead need to be refiled with the U.K IP Office. The decision could also impact working coexistence agreements between companies and other IP-related settlements.
In her first address as Prime Minister to Conservative conference last week, Theresa May affirmed that England's exit from the EU will happen, "whether people like it or not," stating that Brexit is "the biggest vote for change this country has ever known…and we're going to make a success of it…the country voted to leave the EU. And that means we are going to leave the EU."