FTC Takes on Trolls with New Patent Study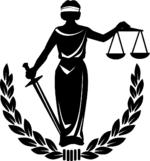 The Federal Trade Commission is cracking down on patent trolls with its most recent report titled, "Patent Assertion Entity Activity: An FTC Study."
The 269-page document, published earlier this month, takes a closer look at the business practices of companies commonly referred to as trolls, outlining two general types of Patent Assertion Entities: Portfolio PAEs, which purchase patents and typically negotiate licenses, and Litigation PAEs, which usually sue potential licensees and account for roughly 96% of all patent infringement lawsuits.
After looking at data from 22 responding PAEs, PAE affiliates and a number of holding entities, the FTC report found that 27,000 patent suits were filed among the study's "sample accounts," between 14% and 46% of all PAE lawsuits for this period.
The purpose of the study was to explore not only the practices and motivations driving PAEs, but to determine their impact on competition, innovation and the tech industry as a whole. Based on its findings, the FTC has proposed a number of reforms to the patent system, including: Bridging the gap between the cost of litigation discovery for plaintiffs and defendants involved in PAE cases, providing more information on the plaintiffs to the defendants, finding a way to streamline multiple cases based on the same infringements, along with several other recommendations.
In the FTC's official press release, Chairwoman Edith Ramirez states, "This report is a big step forward in enhancing our understanding of PAEs and provides an empirical foundation for ongoing policy discussions… The recommendations we are proposing are designed to balance the needs of patent holders with the goal of reducing nuisance litigation." To read the full report, click here.