New Facebook Formula Sinks Suspicious Posts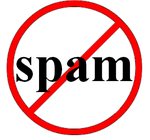 Last we wrote, Facebook was focusing in on its advertising, continuing on its path to becoming one of the largest global platforms for app marketing. Now, the social media giant is reworking its newsfeed formula to ensure that its users only have access to the most informative stories.
According to the company itself, Facebook had an average of 1.13 billion daily users during the month of June, 1.03 billion of which were logging in on the mobile app. On average, people now spend about 50 minutes of their day browsing Facebook, Instagram and Messenger. That's almost six hours a week (or over 300 hours a year!) spent on social media.
But Facebook doesn't want that time to be spent on clickbait headlines and other spam posts, so they're working on a new algorithm that will keep people's newsfeeds full of the most informative and personally relevant updates and information. The new program is designed to detect phrases typically associated with clickbait headlines, scoring each suspicious post based on its shock-value. Publishers with a frequent number of high-scoring posts are removed from a user's feed.
The company isn't just removing spam-like posts, either. Facebook has also announced that the latest version of its formula will help bring "informative" stories to its users' newsfeeds. The algorithm uses a combination of a user's reading and commenting history and ratings from the company's Feed Quality Program to determine which stories are most relevant to each user's interests. As a user's interests change, so do the stories that appear in their feed.
How much time do you average on the social media site?