Next Gen Smartphone Rumors Make Big Splash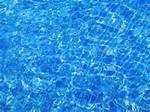 Apple fans everywhere are eager to get their hands on the new iPhone 7, set to release on September 23rd. The new device is rumored to be sleeker and smarter than ever before with unique new features like stereo speakers and dual rear cameras. Even more exciting than that, a few of the tech company's most recent patents also hint at the possibility of a waterproof element.
Shortly following last year's launch of the iPhone 6S, questions regarding the device's water resistant capabilities began to arise. This was in part due to a patent issued to Apple earlier in the year for a "protective barrier" that would help keep ports and other "electronic components" dry when exposed to water. While it wasn't yet completely safe to drop the 6S into pool and watch it sink, the technology behind it does help keep sensitive parts of the device more protected in the event of a water-related accident.
Even more recently, however, Apple was granted a patent for technology related to photo editing that would help eliminate "undesirable tints" from images taken underwater. Whether or not the technology will be implemented in the new iPhone 7 is still unknown, but consumers are certainly eager to find out.
Samsung has also been working on waterproofing its devices and has advertised its Galaxy S7 as IP68 Water-Resistant Certified. Drop your phone in the bathtub? No problem. The new Galaxy is allegedly water-proof in up to five feet of water for as long as thirty minutes. And although some have claimed that the smartphone isn't as water resistant as it claims, the tech company is standing by its certification, stating that it will replace any device that suffers water damage under its standard limited warranty.
It seems that both Apple and Android users alike will have the opportunity to purchase next generation phones that can withstand water, but will one eventually win over the other? Which phone would you prefer?