Bitcoin's Big Break: Digital Patents, Technology & Innovation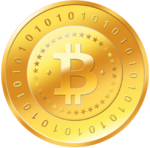 Bitcoin may seem to have dropped off the radar since its rocking debut back in 2009, but some say it's making a comeback.
If no one took Bitcoin seriously when it first surfaced back in 2009, they certainly are now. The digital currency has seen a 9% increase in value since the UK announced its exit from the European Union last week and is projected to continue to rise, with some going so far as to call it "digital gold" in the making.
Since its initial debut, no one has been sure what to believe of Bitcoin's creator(s). For years, the technology was credited to Satoshi Nakamoto, a pseudonym used by the mysterious author of an academic paper first detailing the currency. However, earlier this year, Australian computer scientist and entrepreneur, Craig Wright, stepped forward, publicly asserting himself as the brain behind Bitcoin, a claim that is still heavily disputed in the digital community.
Despite Wright's wavering image as the inventor of Bitcoin, his patent portfolio in related technologies is quickly growing. This year alone, he's filed more than 50 patents in the UK through an organization called EITC Holdings, and is allegedly preparing to file hundreds more.
According to media reports, more than 14 million bitcoins have been mined since 2009, equal to roughly 70% of the total supply. As more consumers are beginning to lean towards digital transactions for their convenience and security, Bitcoin is settling in as the currency of the future; Although, the blockchain technology behind Bitcoin could extend far beyond the realm of digital currency, making transactions in all industries more efficient and secure.