The Ebb & Flow of Patent Litigation: 2016 Updates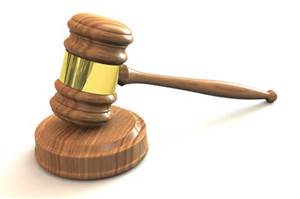 Beginning back in 2009, patent litigation spiked dramatically, costing companies millions (and even billions) in legal fees, damages and settlement costs. Despite a 13% drop in litigation reported back in 2014, cases continue to popup all over the country. Here's a look at a few of the more recent suits:
Apple recently became involved in a new lawsuit with haptic technology developer Immersion Corporation. Immersion first filed a suit against Apple back in February and has since added to the case, claiming that elements of the iPhone 6S, 6S plus, and MacBook infringe on its patented technologies. Specific targets include Apple's Quick Actions feature and Peek and Pop function, both staples in the company's devices with 3D touch technology, which Immersion alleges violate its patents for "Method and Apparatus for Providing Tactile Sensations" and "Systems and Methods for Haptic Confirmation of Commands." ATT is also listed as a co-defendant in the suit.
Fitness device manufacturers Fitbit and Jawbone recently wrapped the last in a series of lawsuits involving patents related to sleep monitoring and data output technology. Jawbone first filed its official complaint last year, stating that Fitbit's technology infringed on several of its patents. These patents were invalidated in a recent ruling, however, by the U.S. International Trade Commission, squashing the company's attempts to ban the import of Fitbit products into the U.S. A trade secret suit, filed after Fitbit allegedly pursued former Jawbone employees to gain access to confidential information, still remains a go.
Since acquiring Nest for $3.2 billion back in 2014, Google has been tied up in litigation with Honeywell International regarding patents related to the operation and programming of thermostats.
Honeywell first alleged that Nest infringed on several of its patents back in 2012, shortly following the release of the Nest Learning Thermostat. The two recently settled their dispute, and have even announced a long-term cross-licensing agreement that benefits both parties and their patent portfolios.
Have a patent case you've been following? Tell us about it here!