Researchers Restore Youth with New "Second Skin" Technology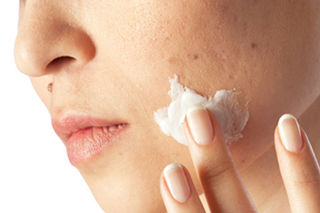 A team of scientists from Olivo Labs, Harvard and MIT have developed an innovative new skincare product with both medical and anti-aging properties.
As published in Nature Materials, "An Elastic Second Skin" has been developed by scientists after more than five years of research and roughly 100 polymer samples. Referred to as XPL, this unique silicone-based material has finally been engineered to resemble and function the same as natural human skin.
The product is described as a topical ointment that can be applied directly to an area of skin, such as under the eyes. What results is a thin, flexible and invisible film capable of compressing and tightening the skin to reduce the appearance of fine lines, wrinkles and dark under-eye circles. What makes this particular form of skincare truly unique, however, is its potential use to help protect the skin from sun damage and treat medical conditions such as psoriasis, eczema and more.
It's elastic, breathable (and invisible) properties mimic those of the body's largest organ, and it could one day help preserve that organ far longer than we ever thought possible. Harvard professor and dermatologist, Thahn Nga Tan, told the MIT news office that, "[The product] has great potential for both cosmetic and non-cosmetic applications, especially if you could incorporate antimicrobial agents or medications."
Researchers have even created a prototype in an effort to begin human testing. So far, the small studies completed were successful, with no subjects experiencing allergic reactions or irritation to the product. Robert Langer, professor at MIT and founder of Olivo Labs, currently owns the intellectual property for the new technology, along with more than 1100 other patents.
To learn more about this incredible second skin,

click here

.