Australia Creates Clean Energy Innovation Fund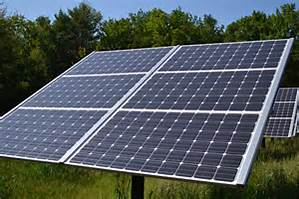 Last Wednesday, Australian Prime Minister Malcolm Turnbull announced the creation of a new fund to help promote renewable energy. The $1 billion Clean Energy Innovation Fund is designed to help green technologies and initiatives get off the ground and "make the leap from demonstration to commercial deployment." Expected to raise $100 million annually over a period of ten years, the fund comes as a welcome contribution to the Australian economy. Former Prime Minister, Tony Abbott, fell under harsh criticism after failing to promote clean energy during his two year term. In fact, clean energy investment reportedly decreased by more than 30% under the former administration.
With the new fund in place, offshore energy, biofuels and large-scale solar projects will have more of the funding and support necessary to reach completion. Australia's Clean Energy Finance Corporation (CEFC) will manage the fund along with the Australian Renewable Energy Agency. Despite Abbott's previous attempts to disassemble the CEFC, the organization stands strong and is now working with local banks to help make homes and agribusinesses more energy efficient.
CEFC has announced that it will fund up to 1,000 low-income energy-efficient homes in addition to working on financing a number of initiatives in the agriculture industry. Since last year, the CEFC has provided $120 million through the National Australia Bank in an investment program to fund projects such as solar installations, waste recycling and more. In a recent press release regarding the Clean Energy Innovation Fund, the CEFC announced that, "Innovation and entrepreneurial business activity is vital across all sectors of the Australian economy, especially in growth sectors such as clean energy…We look forward to working even more closely with entrepreneurial businesses that are striving to bring innovative low emissions, energy efficiency and clean energy solutions to market through the support of the new Clean Energy Innovation Fund."
To read more about the new fund, click here.