NASA Launches New Startup Patent Initiative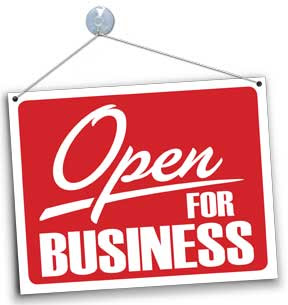 NASA is offering entrepreneurs access to its patents cost-free with its new initiative, Startup NASA. The program, aimed at helping new high-tech companies get off the ground, gives qualifying startups access to more than 1200 patents covering an array of technologies, from communications and sensors to aeronautics and humanoid robots.
The opportunity follows similar initiatives launched by patent-prosperous tech companies like Google, which gave away roughly 100 patents to eligible startups through its Patent Starter Program earlier this year. Like the Google program, "The

Startup NASA initiative leverages the results of our cutting-edge research and development so entrepreneurs can take that research — and some risks — to create new products and new services," NASA's chief technologist David Miller explains in a press release.
While most startups fail because they lack the capital to stay afloat, NASA hopes that its initiative will provide the tools and resources necessary for these new companies prosper. Not only will it help selected startups retain what capital they have, but it will give them the intellectual property rights needed to protect their products.
Qualifying startups will have an interest in commercializing the NASA technology being licensed and will pay standard net royalties after successfully selling a product. Licenses awarded will not be exclusive to any one company, and all recipients will be required to supply NASA with commercialization plans and status updates.
NASA's easy to use search and categorized patent portfolio ensures that, "NASA investments in pioneering research find secondary uses that benefit the economy, create jobs and improve quality of life." To learn more,

click here.