GPS Research Analysts Volunteer with BASIS Robotics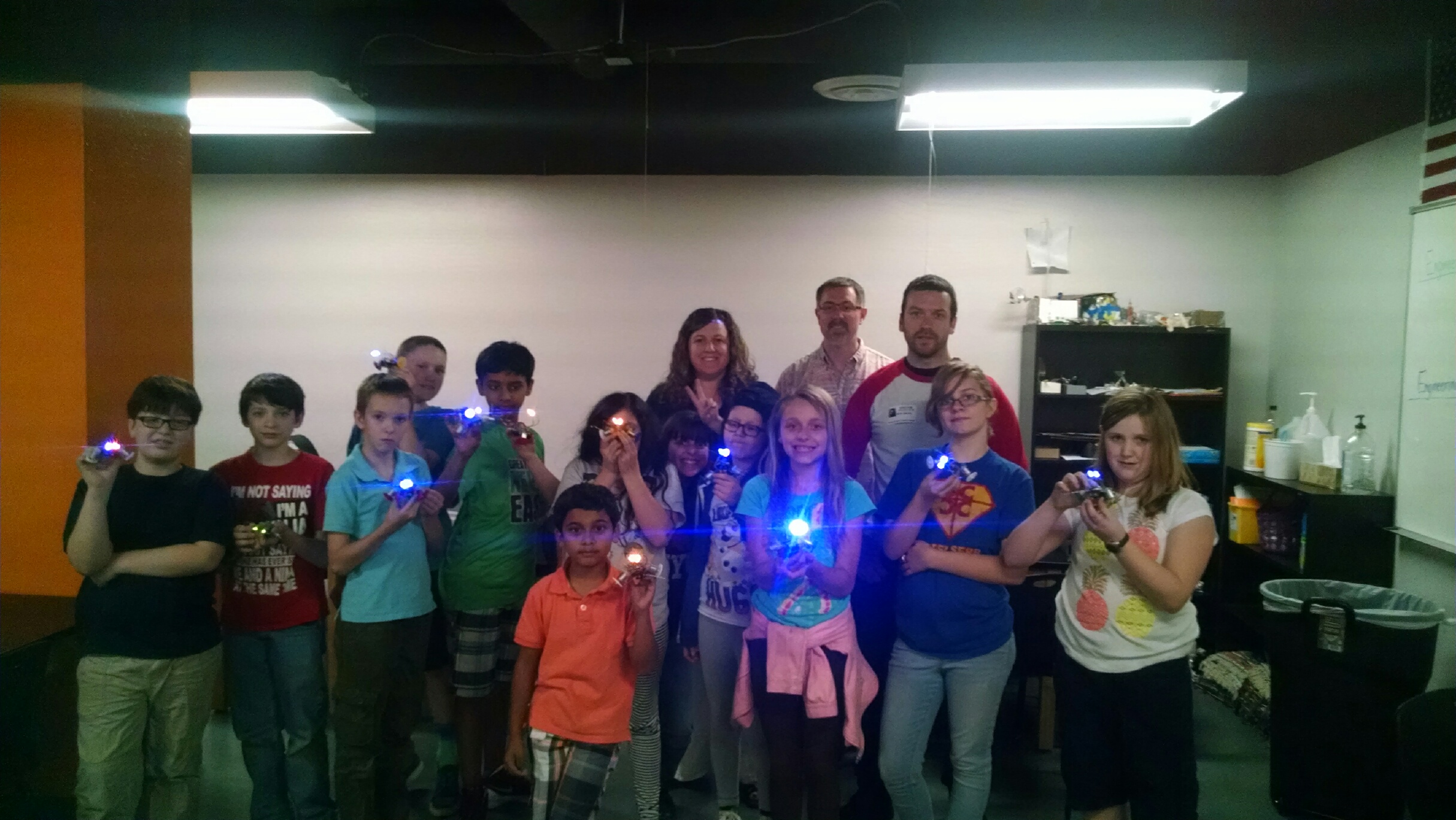 Here at Global Patent Solutions we believe that great companies are built by great team members, like Senior Research Analyst Mark Sterrett who recently shared his experience volunteering as a robotics instructor at the BASIS Elementary School in Phoenix.
Now an internationally recognized organization, the BASIS Charter Schools Program offers students a competitive education based on a culture-plus-curriculum approach to learning. The robotics program is just one of its several unique courses designed to educate and inspire kids in the areas of science and technology.
With a Master of Science in Physics from the University of Alabama in Hunstville and an impressive work history, Mark was the perfect candidate to help guide students through the challenging process of creating their own working robots from scratch. During the six-week course, students ranging from 4th-6th grade learned how to put together a circuit using a housing and an assortment of wires, batteries, switches and motors, while focusing on core principles like team-work, research and problem-solving.
The group also had help from fellow GPS Senior Analyst, Joe Gazda. Armed with a background in electrical and electronics engineering, Joe was a huge help in the soldering and construction processes. In the end, "We went from a collection of parts to a direction oriented robot with basic logic and which can change direction based on collision detection," Mark reported.
Here's a look at the students showing off their working, completed robots (equipped with affixed, controllable LED lights).
To learn more about our talented team of research analysts, click here.