MLB Introduces Innovative New Stat-Tracking Technology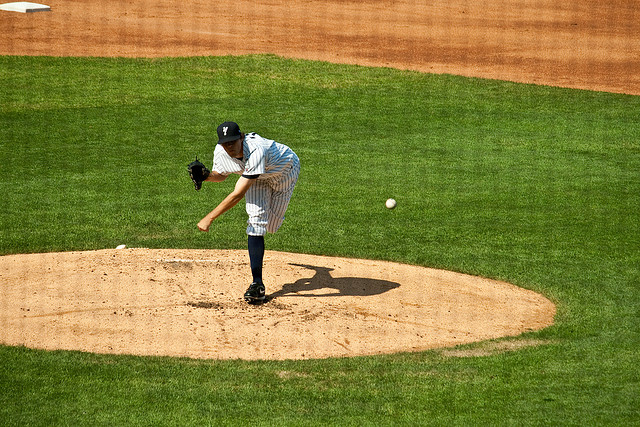 Last night marked the official debut of the MLB Network's new Statcast technology. Described as "a revolutionary technology that will change the way fans around the world view our national pastime," Statcast uses different high-res cameras and radar equipment to track both ball and player movements throughout a game.
Player stats have long been an important aspect of the sport of Baseball, from a hitter's batting average to a pitcher's earned run average, and today there seems to be more of them than ever. Statcast can help keep track of all the numbers.
Built just last year, Statcast is a step above the MLB's PITCHf/x technology, a pitch tracking system that has been in place for nearly a decade. The original system worked great for recording velocity and accuracy of a pitch but was lacking in other areas. Now, using a combination of optical tracking and radar, MLB is introducing a technology so precise that it can track every bit of movement on the field, right down to the spin rate of a curveball.
The Cardinals vs. Nationals game last night was the first to broadcast the new system, and it will continue to be used for all MLB Network Showcase games. Fans can view their favorite player stats both online and on television during and after a game, and coaches can use the same data to evaluate their team members, adjust their starting lineups and more.
MLB Business and Media President Bob Bowman announced that, "[The] hope is that this, for baseball, will be one of the largest advances in instant replay that we've seen in the last 50 years…We'll try to make the game more interesting by describing what our defensive players do…"
Curious how fast it takes that number one hitter to round the bases? Ever wondered which team members have the fastest or hardest throw? Answers to questions like these are now available to everyone! Find out more about this innovative technology by

clicking here.