China Offers Prisoners Chance to Invent & Reduce Time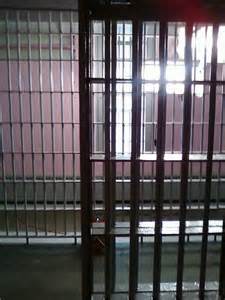 The Chinese government has come up with a new strategy to get patent numbers up and is offering its prisoners sentence reductions in exchange for "important technical innovations." Essentially a "Get out of jail free card," the new system encourages those behind bars to spend their time creatively, inventing and patenting new ideas that will contribute to the country's overall goals.
Nan Yong, vice chairman of China's national soccer association, is one man who has reaped the benefits of such a system. According to a report by China Daily, Yong began his ten year imprisonment for corruption by writing fiction and inventing new devices, and was given a one year reduction in his sentence after receiving four patents for his ideas.
Since then, many have followed in Yong's footsteps, knocking off months and years from their prison times. However, with the system in place has also come a rise in patent sales. It's been reported that several prisoners have shelled out the $1,000-10,000 it costs to have another inventor's idea patented in their name. Though the underground market for patents is currently prospering, prison officials hope to see it die out as more attention is called to the scam. For now, though, China hopes that the system will simply help keep it ahead in the patent game.
According to a recent SIPO report China received a whopping 928,0000 patent applications last year, an increase of 12.5% from 2013. The year before, China was responsible for approximately one third of the world's 2.6 million patent applications filed, further widening the gap between China and other offices.