Pizza Hut Uses Eye-Tracking Tech in New Menu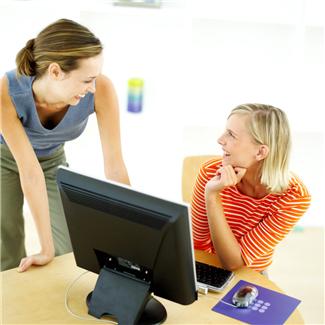 Pizza Hut may know what you want to eat before you even order thanks to a new menu equipped with Tobii's eye-tracking technology. The company's new "Subconscious Menu" works by tracking eye movements through the retina, creating your order based on the items that you look at most. So far, the technology has shown to be about 98% accurate and could be what the company needs to beat Domino's in the tech game. Domino's recently implemented the real time tracker, a feature on the company's website that allows customers to follow their pizza's progression from order to oven.
In a recent press release, Kathryn Austin, marketing lead at Pizza Hut states, "We love to excite and innovate…
We wanted to try a few ideas on the traditional menu format and we're delighted to have developed the world's first Subconscious Menu, a unique way to reinvent the dining experience."
The new Tobii technology is capable of following and recording where a person focuses their eyes most on a screen. In just a few seconds, the Subconscious Menu can create what it thinks will be the perfect pizza for each customer from over 4800 possible combinations of ingredients.
Here's how it works: Microprojectors incorporated into the technology create reflection patterns on the eyes. Image sensors then register those patterns, along with the eyes and the image the eyes are seeing, in real time. Image processing is then used to find features of the image and patterns registered, as mathematical formulas help to calculate the exact position of the eyes and the user's gaze point.

The innovative Tobii tech isn't just good for ordering pizza, though. Researchers are also using the technology to gain insight into human behavior. In the consumer world, market research companies use things like eye-tracking to create optimal online experiences and product designs. However, the technology is also being explored by universities and medical researchers to help them create new types of medical diagnostics and delve even deeper into issues regarding human psychology and neurology.