Three Unique New Startups to Watch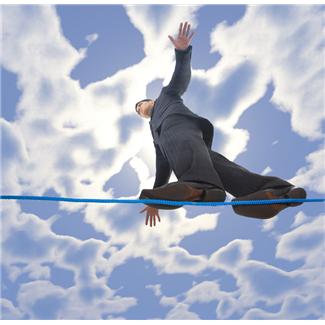 Starting a business is no easy feat, yet tons of creative individuals continue to be inspired, all attempting to develop the next big thing. In fact, 68% of entrepreneurs believe that they have better odds of succeeding than other startups in their area. Though the reality may be that only a handful of the hundreds of thousands that begin will succeed, there's certainly no shame in trying. Here are a few new, unique startups to keep an eye on:
Hinge – Founder and CEO Justin McLeod
This startup launched a unique dating site where users can view profiles of nearby singles and quickly like or dislike a match with the simple touch of a button. Similar to the popular app Tinder, Hinge sets itself apart by only pulling the profiles of "friends of friends" or third-degree contacts. Right now the app only makes matches in a few locations like New York, L.A., and D.C., but the company is hoping to expand as more users sign-up for the site.
This unique young company is taking password protection to a new level with the Everykey, a wristband that acts as a "universal access device," replacing the need for passwords and keys. The product uses military grade encryption to store personal property and account information and can easily grant access to the owner when needed. Should the Everykey ever become lost or stolen, the owner can quickly disable the band, similar to a credit card. The product is expected to hit the market at the end of the month, retailing for about $100, but a new a Kickstarter campaign starting next week to help cover production costs will offer them for half-price.
Oscar –

Founders Mario Schlosser, Kevin Nazemi, Joshua Kushner
Founded a littler over a year ago, this unique company offers a new type of health insurance that incorporates technology "to make insurance simple, intuitive, and human." Coverage includes 24/7 phone access to board-certified doctors and healthcare professionals, free generic prescription drugs, an allowed number of free visits to a primary care doctor, and access to a number of other online tools. Based solely out of New York at the moment, Oscar's end goal is to revolutionize healthcare nationwide.