Innovative CardioPad Could Save Millions from Heart Disease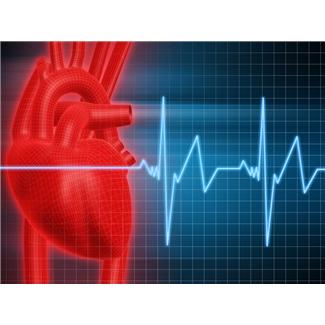 Five years ago Arthur Zang, a young computer engineer from Cameroon, began working on a project to help make cardiovascular medicine more accessible to patients in developing countries.
According to a report from the World Health Organization, cardiovascular diseases are responsible for roughly two million deaths per year in Central Africa alone; in places like Cameroon, only a handful of cardiologists are often available to treat a population of millions. Arthur Zang hopes to change all that.
With the help of Cameroon President Paul Biya (who donated a generous amount of money to the project) and additional online training via the Indian Institute of Technology, Zang was able to create a touch-screen medical tablet capable of performing and transmitting cardiac exams and diagnoses over a mobile network. With the Cardiopad, trained users are able to perform electrocardiograms (ECG) from remote locations by digitally connecting to electrodes placed on a patient and transmit the results wirelessly via Bluetooth.
Staff over at Bafia hopsital in Cameroon are now using the medical tablet, and several tests performed on the device have proven successful. Not only has it shown to be a cost-effective option for doctors and other hospital staff, but it saves those living in rural Africa from making a difficult trip to the nearest city.
With an accuracy of 97.5%, the Cardiopad seems to be an incredible tool for hospital staff and other practicing doctors to have on hand. Z
ang is currently looking for investors to help kick-start commercial production of the device. So far, he's turned to social media and online crowd-funding platforms like Kickstarter to finance the ongoing project. Click here to check out the project's Facebook page.