Microsoft Inspires Students with DigiGirlz Program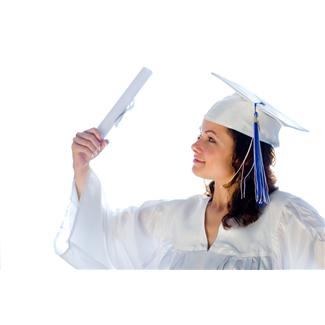 Since its inception in 2000, Microsoft's DigiGirlz program has been inspiring young girls to explore opportunities and careers in the technology industry through a number of different online courses, camp sessions and single-day events.
The goal is to introduce girls to the IT world at a younger age, showing them the education and careers available to them, in the hopes that, "more college-bound young women will consider computing science and computer engineering majors and pursue degrees that will ultimately narrow the gender gap in the technology industry."
According to the National Center for Women Information Technology, women earned 57% of all undergraduate degrees in 2012, but only 18% of undergraduate computing degrees and 19% of engineering degrees. The percentage of women currently working in engineering continues to be the lowest in all science, technology, engineering, and mathematics fields (STEM).
Microsoft is hoping to change those statistics with programs like its DigiGirlz High Tech Camp, an opportunity for girls to learn all about the industry through a series of demonstrations, speaking events, technology tours, and hands-on workshops. DigiGirlz Day is another event that allows female students to interact with Microsoft team members to gain information on technology and business, take part in career planning and innovative exercises, and get an inside look at what it's like to work for an industry leader like Microsoft.
Girls can also sign up to participate in online courses covering a wide range of topics, like podcasting and HTML expression, and learn all about the innovative and creative tech industry from the comfort of their own homes.
Along with offering the DigiGirlz program to undergraduates, Microsoft has invested nearly $200 million to help raise interest among women and minorities in STEM fields, offering annual scholarships and supporting programs like the Boys Girls Clubs that offer technology training services to students.
For more information on the DigiGirlz programs available, click here.