5 Innovative Businessmen Who Started with Nothing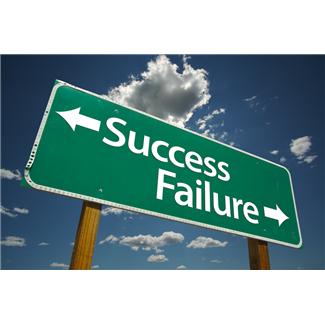 These five men may be incredibly wealthy and successful now, but they didn't start out that way.
John Paul Dejoria, owner of Paul Mitchell Systems and Patron Tequila, might have a net worth of $4 million, but he grew up selling Christmas cards and encyclopedias door-to-door. In his early twenties, Dejoria fell on some particularly hard times and wound up living in his car, but even that didn't stop him. With just $700 in borrowed money, Dejoria started his own hair care line, Paul Mitchell- the beginning of his multi-million dollar empire.
Guy Laliberte, owner and creator of Cirque du Soleil, was a college dropout with no money, who worked as a street performer juggling and breathing fire to make ends meet. It wasn't until 1983 that Laliberte and his partner Gilles Ste-Croix won a $1.5 million government grant and used the money to start Le Grand Tour du Cirque du Soleil. It took every penny he had, but the show was eventually picked up by Treasure Island in Las Vegas and has been a roaring success ever since.
David Geffen, owner of Geffen Records and co-founder of Dreamworks Studios, grew up in Brooklyn with his parents and little money. After starting at the bottom as an usher for CBS and an agent for William Morris, Geffen eventually started Asylum Records where he signed musicians like Jackson Browne, the Eagles and Joni Mitchell. He continued on to create Geffen Records and, in 1995, partnered with Steven Spielberg, Mo Ostin and Jeffrey Katzenberg to form DreamWorks Studios.
Walt Disney has served as an inspiration to millions with his famous line, "If you can dream it, you can do it," but he wasn't always a success. His first business attempt Laugh-O-Grams, which developed and screened original cartoons in a local theater, was popular but quickly racked up a sizeable debt, and he was forced to declare bankruptcy in 1923. It wasn't until he and his brother, Roy, decided to pool all of their resources and move to California that the Disney Brothers' Studio was born.
Shawn Carter, more popularly known as Jay-Z, grew up in the Brooklyn projects rapping on the streets. After making the right contacts and working his way up in the industry, he went on to win 13 Grammy awards and create over 10 platinum albums. He is now a successful musician, with over 50 million albums sold, and owns several successful businesses including Rocawear clothing line and Roc-A-Fella records.
Know any other great rags-to-riches stories? Share them with us here!