Medtronic & Edwards Lifesciences Reach Settlement over Heart Valves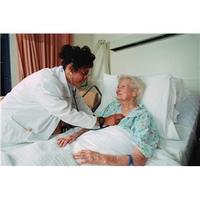 After years of conflict, Medtronic Inc and Edwards Lifesciences Corp have finally reached a settlement. Medtronic recently announced that it will pay Edwards $750 million plus annual royalty payments of roughly $40 million through April of 2022.
The agreement allows Medtronic to continue to sell its CoreValve replacement heart valves, the first product of its kind to compete against the Edwards Sapien Valve. Both transcatheter heart valves have proved effective in the treatment of severe aortic stenosis, a serious condition formed when the aortic valve doesn't open properly. This decreases blood flow from the heart, forcing the heart to work harder and significantly weakening the muscle over time.
Medtronic and Edwards have found aortic valve replacement through minimal incision valve surgery to be a huge success, particularly on patients considered too weak to undergo open-heart surgery. Surgeons can now replace diseased valves via a small incision while using a tiny, tube-shaped camera to see the heart.
Going forward, physicians will still have the option of choosing between the two valves, and the companies have also agreed that no new litigation will be brought during the duration of the eight year contract and that any currently pending litigation will be dismissed – a decision that seems to bring great relief to both sides.
In a recent press release regarding the settlement, Edwards' chairman and CEO Michael Mussallem said that, "This agreement allows us to move forward, fully dedicating our time and resources to helping patients." On a similar note, president of the Structural Heart business at Medtronic has stated that, "This agreement brings to an end years of disputes between our companies related to TAVI patents, and allows both companies to make their respective therapies available to physicians and patients around the world."