Michael Jackson Rocks the Billboard Music Awards Despite Patent Suit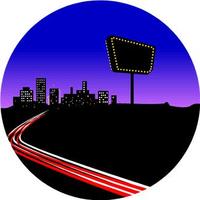 Last weekend's Billboard Music Awards were a huge success. The live program broadcasted Sunday pulled in record ratings, with over 11 million viewers tuning in from home to watch performances from music superstars like Miranda Lambert, Miley Cyrus, Jennifer Lopez, and even the King of Pop himself.
A holographic image of Michael Jackson blew the Las Vegas audience away with an incredible performance featuring songs from his posthumous album Xscape. However, the act (put together by the Michael Jackson Estate) was almost squashed just days before it was set to take place due to a lawsuit brought by Hologram USA and Musion Das Hologram Ltd.
Attempts were made to stop the digital performance based on claims that Jackson's act would violate patents held by the two companies and that the awards show did not have permission to use the technologies required to bring a 3-D image of Jackson to the stage.
Hologram USA obtained patents covering technology that creates 3-D images and projects them on stage shortly after the shocking digital appearance of Tupac Shakur at the 2012 Coachella music festival. Defense attorneys, however, argued that the tricks and technologies behind creating holographic images have been around for years, and that the ones being used for Jackson's performance in particular are in the public domain.
Federal judge, Kent Dawson, issued a ruling Friday in favor of the defense, stating that there simply wasn't enough evidence to show that the Jackson performance would violate any of the aforementioned patents. In response, the prosecution stated that this is just the beginning, and it will continue to push the issue until Hologram USA and Musion Das Hologram can "recover all available damages for the defendants 'infringing conduct.'"
Hologram USA has also sued Cirque du Soleil and MGM Resorts International, claiming that its Michael Jackson ONE show at Mandalay Bay is also using its technology without license. A response from the defense regarding this suit is expected sometime later today.