ASU Chosen to Compete in GM's EcoCAR3 Competition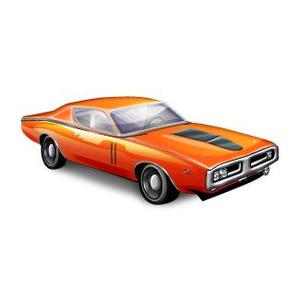 General Motors, alongside the U.S. Department of Energy, recently announced the launch of the EcoCAR3 – a collegiate automotive engineering competition to design the next generation of eco-friendly vehicles. This fall, 16 carefully selected college teams will compete to design and engineer a hybrid-electric version of the classic Chevrolet Camaro.
The project will last a total of four years, and each student team will be provided a GM donated vehicle, funding to support their process, and access to mentors for guidance and advice along the way. Among the teams chosen to participate are Colorado State University, Penn State (winner of the EcoCAR2 Challenge), University of Washington, Virginia Tech and Arizona State University.
With a successful 26-year history of Advanced Vehicle Technology Competitions, the Department of Energy hopes to continue to showcase the nation's next generation of automotive engineers by introducing students to real-world design issues and technological trials. This year, teams will take on the exceptional challenge of redesigning a classic to reduce energy consumption and emissions, while maintaining the performance and iconic image that made the Camaro so popular to begin with.
In regards to the EcoCAR competition, GM director of hybrid vehicle integration and controls, John Haraf, has said that, "Engineering advanced technologies that help reduce dependency on petroleum, improve fuel economy and reduce emissions is the key to developing sustainable transportation… These students are the next generation of engineers who will help make that vision a reality."
Winners of the EcoCAR3 will share over two dozen awards spanning a number of engineering, outreach and sponsor-related categories, which in the past have totaled over $100,000. Employment and networking opportunities are also a likely advantage, and two Outstanding Faculty Advisor Awards totaling $10,000 each will be granted via the National Science Foundation.
Those interested can follow the teams' progress from the competition's conception to its conclusion in summer of 2018 at www.greengarageblog.org.