BlackBerry's "Patent Goldmine" and Upcoming Legal Battles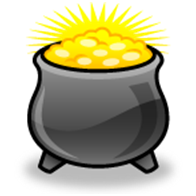 BlackBerry Ltd. announced on Friday that it is involved in litigation with Typo Products LLC, a small start-up co-founded by American Idol host Ryan Seacrest. Less than a year old, the company has already caused a stir with its trademark Typo Keyboard, a small snap-on keyboard designed to fit the Apple iPhone.
Set to hit the market later this month, the $99 Typo keyboard has BlackBerry execs up in arms. Chief legal officer, Steve Zipperstein, claims that it's a "blatant infringement" against the company's "iconic keyboard," and BlackBerry "will not tolerate such activity without fair compensation."
Though BlackBerry fans have stood behind the company's keyboard-equipped products for years, some wonder if this particular suit is justified. Typo CEO, Laurence Hallier, claims that his company has spent years developing the iPhone keyboard "from the ground up" and that his company has no intention of stopping now.
BlackBerry's patent portfolio has been estimated to be worth approximately $2.25 billion with roughly 5,200 U.S. patents and over 3,000 additional pending applications. When rumors of selling the company back in August began circulating, many declared that the smartphone manufacturer was sitting on a "patent goldmine."
BlackBerry decided not to sell, however, after months of deliberation and strategizing. Though shares have dropped, and the market value is estimated to be just under $4 billion from its $80 billion peak in 2008, the company is hopeful for the future. BlackBerry may certainly have a shot at taking off again with its patent portfolio, a lasting and extremely valuable asset.