GooPhone i5 Beats Apple iPhone 5 to the Patent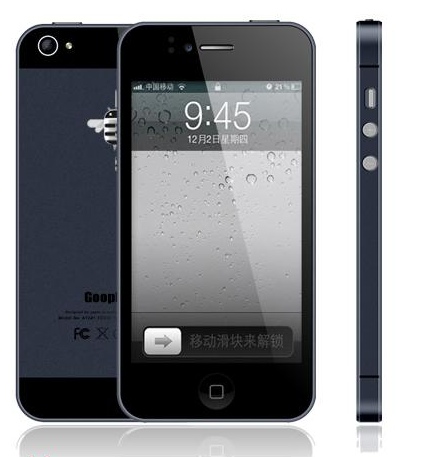 Watch out iPhone fans, the GooPhone i5 is ready for launch. This Apple knock-off was recently patented over in China with a design supposedly created from leaked images and information regarding the iPhone 5.
While this is isn't the first time that Apple has faced copycat brands overseas, GooPhone is rumored to be considering a lawsuit when Apple releases its newest version of the iPhone in China. Apple wouldn't have much to worry about in an American court, but in China? It could be anyone's game.
In fact, on July 2nd of this year it was reported that Apple paid $60 million to the Chinese manufacturing company, Proview International, for the rights to continue to sell its tablet in China under the iPad name.
Design patents in China are protected under a first-come-first-served basis , so patent trolling and "trademark squatting" are becoming more and more common. With precedential cases like that of the iPad dispute between Apple and Proview, Chinese companies are beginning to see the "first to file" system as a good way to get rich quick.
The iPhone 5 is set to be released later this month, with the GooPhone i5 release looming shortly after. Much like Apple's reported design, the GooPhone version has a larger 4-inch screen and smaller dock connector, though it has a bee in place of an apple on the back and runs on Google's Android 4 system.
The Chinese smartphone manufacturer was founded back in 2011, and supposedly already has a clone of one of the Samsung Galaxy smartphones on the market.
We'll see where this road leads in more detail towards the end of the month.