Patent Trolls Take on Folksy Craft-Site Etsy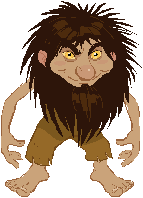 The popularity of Etsy, an online marketplace focused on vintage and handmade items, has skyrocketed in the last year. Described as a cross between Amazon, Ebay, and your grandmas basement the craft site gives sellers a personal storefront where they can list their art, jewelry, clothing, knick-knacks, and other items.
Despite their incredible success, Etsy is still learning the ropes when it comes to being a big business. Recently, the site was hit with a patent lawsuit. Unified Messaging Solutions LLC claims that Etsy has infringed on five of its patents related to methods for storing, delivering and managing messages. The company is asking for a permanent injunction, triple damages and profits.
Its no surprise that Unified Messaging Solutions is dropping such a hefty suit as it appears to be an arm of Acacia Research Corporation, a long-time patent troll. Its also no surprise that the suit is being brought now, just a week after Etsy brought in $40 million in investments.
Patent trolls are responsible for having collected $500 billion over the last 20 years, and that amount is steadily rising. Not only do they stifle innovation, but they can cost a company up to $20 million in market capitalization- maybe even more. Whats worse is that these patent trolls will just use the money they make from on case to turn around and slap a suit onto some other company.
With all of its recent success, Etsy should bounce back from this no matter the outcome. The folksy craft-site is still in its beginning stages, and this is just one of downsides to being a large technology-based business.