National Inventors Hall of Fame 2012 Inductees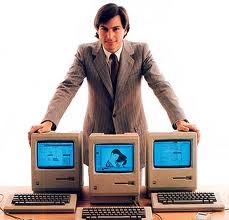 Well, the votes are in and the National Inventors Hall of Fame 2012 inductees have just been announced. This years ceremony will take place on May 2nd in Washington, D.C. Nine amazing inventors have been selected by a panel well qualified in the fields of science, technology, engineering and more.
Its no surprise that the infamous Steve Jobs is among the ranks for his modern computing technology. With over 300 patents to his name, this co-founder of Apple and Pixar wasnt just an incredible innovator, but a leader in revolutionizing multiple technological industries.
Gary Starkweather is also an inductee this year for his groundbreaking laser printer. One of Xeroxs bestselling items, the laser printer was the first technology that allowed users to make paper prints of their computer created images.
With the Go Green movement taking off all across the globe over the last few years, it only seems right that Maria Telkes would join the others in the Hall of Fame. An authority in solar energy, this incredibly successful career woman published multiple pieces on the subject and worked on world-changing inventions like her solar thermal storage systems.
First established in 1973, the National Inventors Hall of Fame continues to honor individuals who design, patent, and advance outstanding technologies. The Hall of Fame is located in Alexandria, Virginia on the site of the United States Patent and Trademark Office, a founding partner of the hall. Check out some of the other recent inductees and their inventions at www.invent.org