Step Aside Science-Fiction, Sony's 3D Visor is for Real.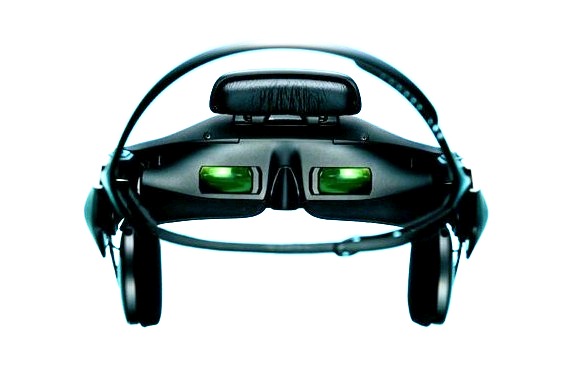 Its a movie-lovers dream come true. Sonyis now the inventor and producer ofa head-mounted 3D visor capable of enhancing users movie and gaming experiences.
Not only does it feature 5.1 surround sound in the integrated headphones, but it creates a movie theatre-like experience through two 1280×720 0.7-inch high definition OLED panels. Mounted in front of each eye, these panels give the user a similar experience to watching a 750inch screen from 60 feet away.
The innovative company has even announced that its ready to start selling the new device in November. Dont get too excited, yet. Sales are being initially limited to Japan, though when the product is brought to the U.S. its expected to come with a $700+ price tag. Hopefully well be seeing the HMZ visor by December.
Its hard to predict the success of this new personal theatre; some feel a little queasy just remembering the Nintendo Virtual Boy. That head-set gave users crippling headaches, and even had some tossing their cookies, but Sony seems to have worked out the kinks. The company does say, however, that their visor probably shouldnt be used by anyone under the age of 15 or while in motion.
The futuristic design allows for an HDMI input, and is compatible with Blu-ray, PC, PS3, and 3D-capable camcorders and cameras. Its also got a 45-degree optical lens, meaning no blurry picture and image ghosting. Sony has also fixed the viewing area to be wider than most peoples actual field of vision, giving us the opportunity for a total immersive experience.