One Man's Patent is Another Man's Treasure…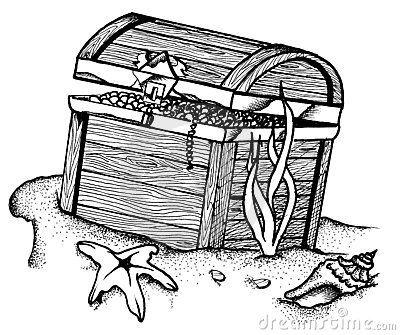 Every once and a while its fun to go back through the USPTO kids pages. A popular favorite is the calendar of patents and trademarks time machine, where we get to go back through a history of patents obtained in any particular month.
Here a few of the more interesting September patents:
The sunken treasure chest Granted in 1998, this swimming pool search and retrieval game is comprised of a toy treasure chest equipped with a lid, lock, key, and nonbuoyant treasure pieces. Weighted down with sand, this fun game allows players to swim down and retrieve jewelry, coins, and other trinkets made from an ornately styled waterproof plastic.
The combined cap and baseball mitt- Granted in 1988, its a unique object-catching head covering on which a mitt is attached to the crown of the cap, preferably above the brim. This mitt can take almost any shape, and is fabricated from the same material used in making the cap. An opening along the edge of the mitt is provided so that the user may insert his/her hand to aid in catching objects.
The poolside basketball game This patent, issued in 1992, is comprised of a portable backboard, a basketball hoop assembly, and a basketball. The set is in kit form, where users can easily mount, support, adjust, and assemble the parts of the kit at pool-side. Adaptable for pool rails of any size and width, this kit is easily put together without the use of tools. This patent paved the way for a pool game still widely popular to this day.
There are tons of other patents and trademarks issued this month. Check out the USPTO kids pages for more fun facts on September issues.