Microsoft Receives Patent for Dual-Screen Phone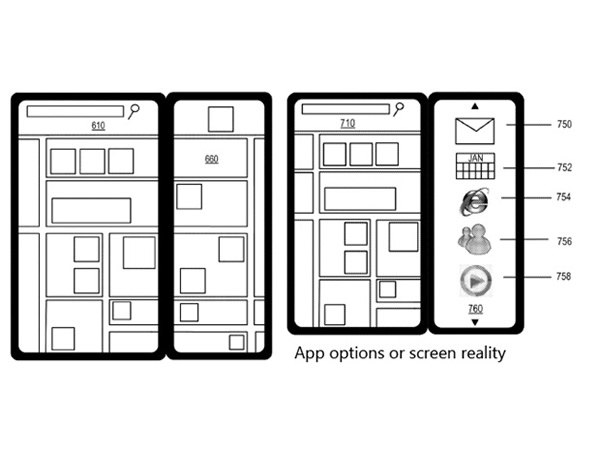 Recently, Microsoft has caused some excitement with its new patent for a dual-screen smart phone. This creation has everybody talking, though some are looking back to the similar, and not long failed, Courier.
Microsofts original Courier booklet was announced in 2009 to be the next stage in PC evolution. Its dual-hinged 7 touch-screens and 3 mega-pixel camera had the public eager to write, flick, and draw in a whole new way. Before the project was ready for the last stages of production, though, Microsoft announced that it would not be releasing the Courier at all. Because of this, the companys newest patent has some people worried that were headed for another disappointment.
Though the design is just a concept now, this new stage of smart phone is intended to have two screens capable of working separately or together, each screens content changing dynamically in relation to the other. The phone is also designed to pull apart into two completely separate pieces.
The second screen piece, shown as being a bit smaller than the first, will have a designated cradle where it can rest and charge if not needed or in use. It will also have the potential to be used as a remote control for the other screen and for other devices around the home like TVs or stereos.
Though its design is a bit bigger than the razor-thin technology that weve grown accustomed to, this unique concept could be the first step into a new future. Microsoft is hoping to bring this idea to fruition sometime soon, giving both Android and iOS a run for their money.