Life…Or Something Like It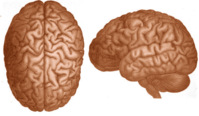 Ever wondered what it would be like to live forever? Billionaire Dmitry Itskov and his team are on a mission to find out. The Russian entrepreneur's latest project, referred to as the 2045 Initiative, aims to make immortality feasible by creating cybernetic technologies capable of prolonging human life and, possibly even, eliminating aging and death.
Founded in 2011, 2045 Initiative invites researchers, scientists, politicians and others to join in the movement to educate, support and inspire the technology that may one day allow us to upload human consciousness to an artificial body. But building an avatar is just the first step to realizing Itskov's vision.
In stage one of the project, Itskov describes the creation of a robot that can be controlled by a "brain-computer interface," while stage two, expected to take place between the years 2020 and 2025, focuses on developing a life-support system for the human brain. Wrapping up the project in stages three and four, 2045 Initiative will explore the creation of a computer model of the brain and human consciousness, eventually allowing for the transfer of individual consciousness onto an artificial body or avatar.
It might sound like science fiction, but Itskov and his team are well on their way to attaining their goal. In fact, the project already has over 45,000 members. In the FAQs related to his project, Itskov hints that he's aware of the skeptics out there, quoting John F Kennedy when he says, "The problems of the world cannot possibly be solved by skeptics or cynics whose horizons are limited by the obvious realities. We need men who can dream of things that never were." He continues by saying that, "This is the time when substance-independent minds will receive new bodies with capacities far exceeding those of ordinary humans. A new era for humanity will arrive …humanity, for the first time in its history, will make a fully managed evolutionary transition."

Want to learn more? Click here to read on.