Ocean Supercluster to Drive Innovation in Canada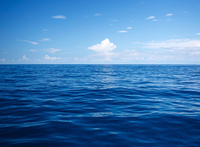 Members of the latest Canadian Supercluster are coming together to address some of the most common challenges faced by one of the world's most important environments: the ocean.
Canada has the longest coastline in the world, stretching 243,042 km, or roughly 151,483 miles, yet it sees less economic benefit from its oceans than most other coastal countries. In fact, currently, the ocean accounts for only 15-20% of Atlantic Canada's economy. Canada's Ocean Supercluster, a collaboration between industry-leaders in areas like fishing, aquaculture, marine renewables and others, is hoping to change that. Together, these organizations will work to develop new technology, foster innovation and drive sustainable growth in Canada's ocean economy.
As a part of its Innovation Supercluster Initiative (ISI), the Canadian government plans to invest up to $950 million, providing funding for some of the nation's most promising Superclusters, stating that, "Superclusters are expected to demonstrate exceptional performance, create jobs, stimulate innovation in industry and technology across the country, have an impact on our national GDP and increase Canadian competitiveness." Between 2017 and 2022, the government program will provide financial assistance to three to five Superclusters that demonstrate the greatest potential to drive economic growth and development.
Some of the organizations involved include: research institutions such as the Ocean Frontier Institute and Royal Canadian Navy, along with companies like Emera, Clearwater and IBM. For more information, click here.