WIPO & Pharma Team-Up with Pat-INFORMED Program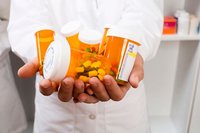 Earlier this month, the World Intellectual Property Organization (WIPO), in partnership with the International Federation of Pharmaceutical Manufacturers Associations (IFPMA), signed off on a new initiative to help make medicine patent information more available.
The program, named the Patent Information Initiative for Medicines (Pat-INFORMED), aims to create a common online platform or database of key medicine patents information, accessible to health professionals worldwide. This information will be supplied by a number of volunteer companies, who will also respond to individual follow-up inquiries regarding specific medications and technologies. So far, twenty "leading global research-based biopharmaceutical companies" have agreed to take part, including: Pfizer, Novartis and GSK, among others.
Thomas Cueni, Director General IFPMA, stated in a recent press release that, "this collaboration…shows the private sector's initiative to propose practical solutions to reduce the complexity around patent information. Helping ease access to patent information for public health authorities can help them establish smarter procurement strategies, one building block of improved global health."
Pat-INFORMED is expected to take effect in mid-2018, starting with information for products related to HIV, hepatitis C, oncology, diabetes and others. Complex therapeutics are expected to be available a little later. To read more about this innovative initiative, click here.