NBC Brings Innovation, Science & Technology to Prime Time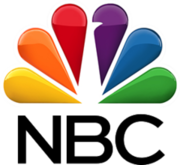 NBC, in collaboration with Singularity University, is bringing innovation to prime time with a new show focused on exploring the science and technology that is shaping our world. Hosted by comedian and Nerdist founder CEO, Chris Hardwick, "The Awesome Show" aims to inspire viewers by highlighting some of today's most groundbreaking technologies and celebrating the people behind them.
In a recent statement, Hardwick notes that, "The opportunity to develop a primetime show that celebrates science and technology was too good to pass up…It is very important to me to make something that positively promotes these topics in order to share humanity's triumphs, to instill hope for our future and to inspire the next generation of young thinkers." Hardwick has always had an interest in exploring science and technology and began doing so publicly with his podcast, the Nerdist, back in 2012, a program that encourages future generations to create and innovate in order to build a better world.
Now, he'll join NBC on a new journey to educate and inspire, along with Singularity University, an online global innovation community. Founded back in 2008, Singularity University provides individuals and organizations all over the world a platform on which to innovate and connect, while providing them with the tools they need to succeed, such as classes, conferences and even a business incubator for startups. Partners of Singularity, as well as students past and present, have generated hundreds of impact initiatives, creating new startups, promoting innovation, and patenting new technologies that help support its operation. In the university's own words, "Singularity University is a global community using exponential technologies to tackle the world's biggest challenges."
Though the premiere date for "The Awesome Show" has yet to be announced, NBC has currently agreed to air six episodes. To read more about it, click here.