The Maker Movement: Powering Innovation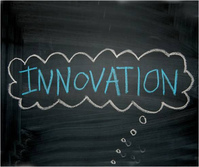 Since the launch of Make Magazine back in 2005, the Maker Movement has been spreading like wildfire. Defined as a community of tech-inspired innovators, craft enthusiasts, and students (among several others), the Maker Movement has quickly begun to transform entire industries, helping to grow local economies and promote innovation everywhere.
"Making" itself isn't new. People have been creating and experimenting from the very beginning; More contemporary developments, however, like ecommerce, crowdfunding and community operated workspaces have made it easier for makers everywhere to create, manufacture and distribute their inventions.
Many makers utilize technology such as 3-D printing, computer design programs, laser cutters and more to create their products, and community workspaces (aka hackerspaces or makerspaces) and sites like GoFundMe to share ideas and promote their creations. Because of the growing maker culture, the 3-D printing industry alone is expected to grow to $4 billion by 2025, and in that same time crowdfunding investment as an industry is expected to reach $93 billion.
More and more makers are continuing to put their creations online and in the hands of their peers. The popular maker-site Etsy, for example, currently has over 1.2 million active shops, run by over 50 million members. And with events like Maker Faire (held in New York, San Francisco and Chicago), the Maker Movement is showing no signs of slowing down. Intel even sponsored a reality TV show centered on makers last year, where a number of teams competed to win $1 million and become America's Greatest Makers.
In a 2011 TED talk, founder and CEO of Maker Media, Dale Dougherty, states, "All of us are makers. We're born makers. We have this ability to make things, to grasp things with our hands. . . We create things. . . Makers are a source of innovation."