Top Ten States for Sustainable Building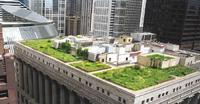 The U.S. Green Building Council (USGBC) recently announced the top ten states practicing sustainable building in a report titled "2016 Top 10 States for LEED."
Massachusetts nabbed the number one spot on the list, with a total of 136 LEED certified projects, including the Boston Convention and Exhibition Center. This unique building was certified LEED silver last year, and uses minimum power consumption in combination with maximum recycling efforts to further reduce its environmental footprint. It will also host the 2017 Greenbuild International Conference and Expo Show from November 8-9th.
Ranked at number two is Colorado, with 92 total projects and over 15,900,000 certified gross square footage. This includes the Riverside Library Cultural Center, certified LEED gold in 2016. This 31,000 square foot facility was designed with the highest energy efficiency criteria in mind, and meets the Leadership in Energy Environmental Design's gold standards in areas like innovation, indoor environmental quality, sustainability and more.
Illinois came in at number three on the list,with 151 total projects. The state is one of just two states to have made the top ten every year for the last seven years. One of the state's most celebrated projects was the opening of its Chiaravalle Montessori School North Wing, designed using green building techniques and clean energy systems, like its green roof that efficiently manages storm water and decreases energy usage.
Also making it into the top ten are: New York, California, Nevada, and Maryland. The USGBC reports that this year's list has the highest average per capita LEED certified total square footage since 2010. The USGBC is a non-profit "committed to transforming the way our buildings are designed, constructed and operated through LEED — the top third-party verification system for sustainable structures around the world."
To view the full list, click here.